Nasukawa suffers left-hand injury in Sept. 18 fight, requires 3 to 4 weeks for recovery
Sep 21, 2023 22:28 pm
Kickboxer-turned Tenshin Nasukawa of Teiken Boxing Gym, who won the shutout eight-round decision in the Sept. 18 fight at Tokyo's Ariake Arena in his second bout as a professional boxer, hurt his left hand in the fight, according to the gym.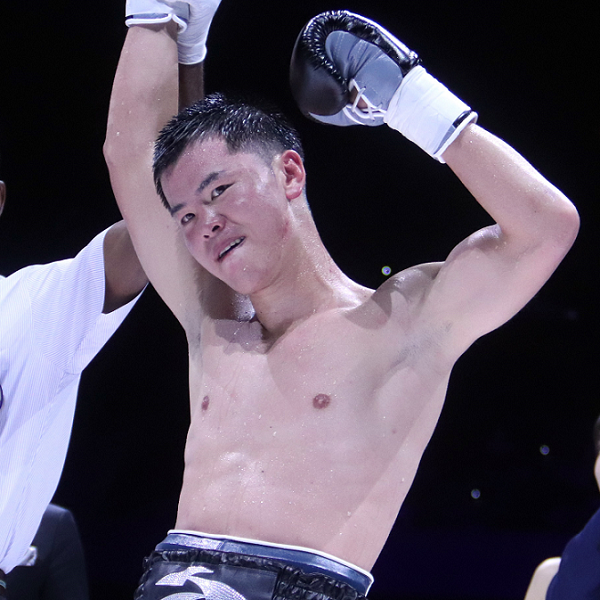 The gym said on Sept. 20 Nasukawa, who decisioned Mexican bantamweight champion Luis Guzman by scoring two knockdowns, was diagnosed with suffering from carpal instability and will require three to four weeks for recovery.
The 25-year-old Nasukawa told the press after the fight he had hurt his left hand around the fourth round.
A cast is applied to the injured part for about three weeks. Nasukawa, who is now ranked seventh in the super bantamweight division by the Oriental and Pacific Boxing Federation, is expected to resume training in about a month as originally scheduled