Hard-hitting Oriental-Pacific Boxing Federation super welterweight champion Akinori Watanabe, who shared the Japanese record of 15-straight knockout victory with two others, has hung up his gloves, winding up his 16-year turbulent boxing career, Kadoebi Boxing Gym to which he belonged announced on Oct. 14.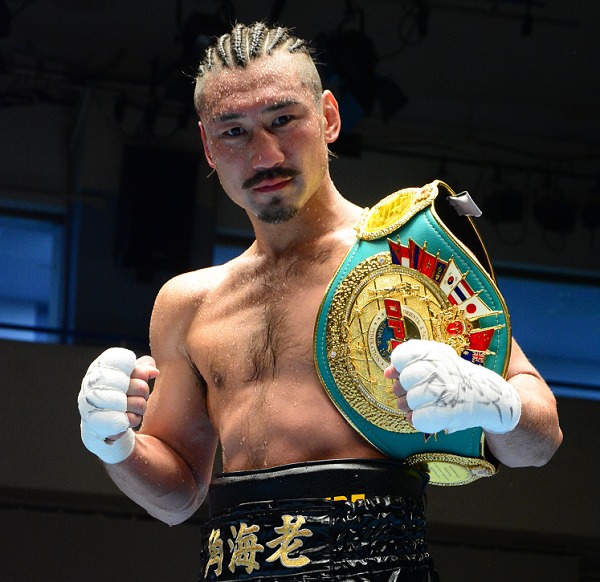 The 35-year-old southpaw cited a drop in motivation and condition resulting chiefly from a lack of matches amid the ongoing novel coronavirus confusion as the reasons for the sudden retirement.
  Watanabe turned pro in 2004 after placing second in an interscholastic athletic meet, continued to knock out his opponents and attained 15th-straight KO victory by demolishing then world-ranked Farkhad Bakirov of Uzbekistan, tying the Japanese consecutive KO victory record held by former world junior welterweight champion Tsuyoshi Hamada. Former World Boxing Council flyweight champion Daigo Higa also shares the record.
But his KO-winning streak stopped there as he was knocked out in the first round in his unsuccessful title challenge at then Japanese welterweight ruler Tadashi Yuba in December 2007.
After some sluggish performance, Watanabe rebounded strongly and captured the Japanese and OPBF welterweight titles in 2011. He successfully defended the OPBF crown five times. He relinquished the Japanese welterweight title in November 2012 after successfully retaining the title three times. Watanabe also relinquished the OPBF title in July 2013 and moved up in weight to super welterweight.
He captured the interim Japanese super welterweight title in August 2018 and went on to win the OPBF super welterweight crown in Seoul in August 2019 after relinquishing the interim Japanese title. He retained that title for the first time in December that year, which proved to be his last bout. His lifetime record was 39 wins, including 33 KOs, against seven losses and a draw.