Former World Boxing Organization minimumweight champion Ryuya Yamanaka of Shinsei Boxing Gym pounded out a lopsided decision over Kosuke Ando of KG Yamato Boxing Gym to capture the vacant WBO's Asia-Pacific light flyweight title on May 6 in Tokyo.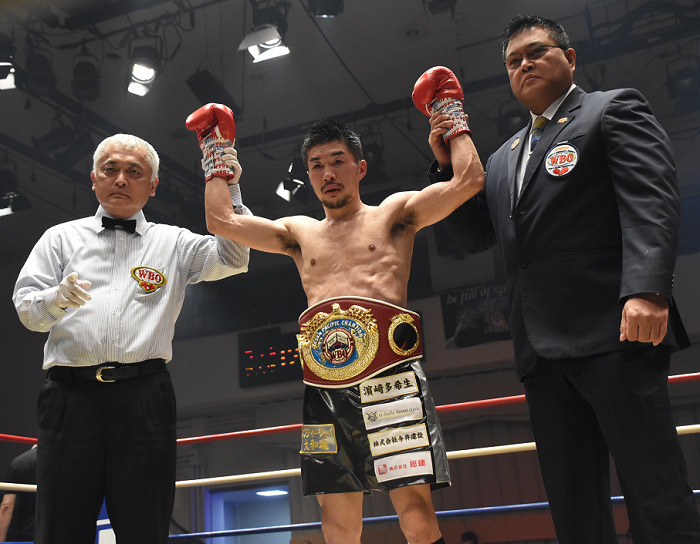 After the 12-round fight at Korakuen Hall, all three judges scored the fight for Yamanaka by a margin of seven to 13 points. Yamanaka scored a knockdown in the third round with a sharp left jab to the head for a mandatory eight count.
The 28-year-old Yamanaka controlled the fight for the remainder of the fight as he prevented Ando, 30, from moving forward with jabs and ended the fight on top.
It was Yamanaka's third fight after returning to the ring in March last year as Yamanaka had to hang up his gloves in July 2018 due to a head injury after losing to Victorio Saludar of the Philippines in his second defense of the WBO world minimumweight title he captured in August 2017.
After his fight with Saludar, Yamanaka was found to be suffering from subdural hematoma, which forced him to retire from boxing in accordance with the then rules of Japan Boxing Commission. But since JBC later changed its relevant rules, and Yamanaka was able to fight again since he cleared the magnetic resonance image and the accompanying tests vis-à-vis intracranial hematoma. He fought twice last year and won them.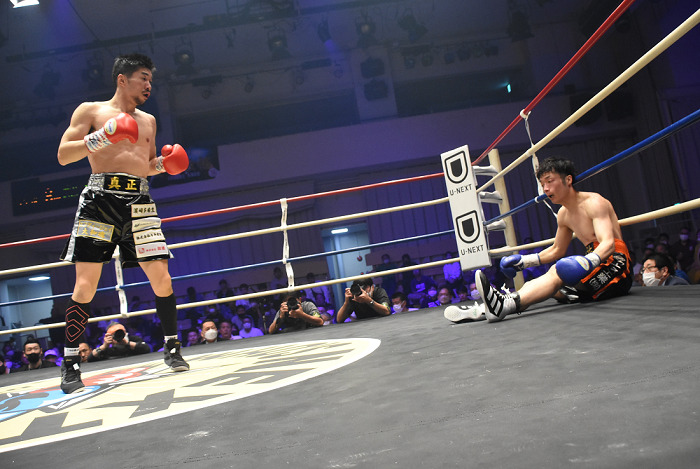 After the fight, Yamanaka said, ''I will reflect on my fight today. I am determined to become a world champion by training with the head of the gym.''
With the victory, Yamanaka improved his record to 19 wins, including six KOs, against three losses. For his part, Ando, ranked third in the division, fell to a 12-4 win-loss record with five KOs.
The WBO's Asia-Pacific title was left vacant by Shokichi Iwata of Teiken Boxing Gym last July as he unsuccessfully challenged the WBO light flyweight title last November.