IBF interim minimumweight champ Ginjiro Shigeoka stops champion Valladares in title unification bout
Oct 08, 2023 10:09 am
  International Boxing Federation interim world minimumweight champion Ginjiro Shigeoka of Watanabe Boxing Gym stopped IBF minimumweight champion Daniel Valladares of Mexico in the fifth round in their title unification bout in Tokyo on Oct.7.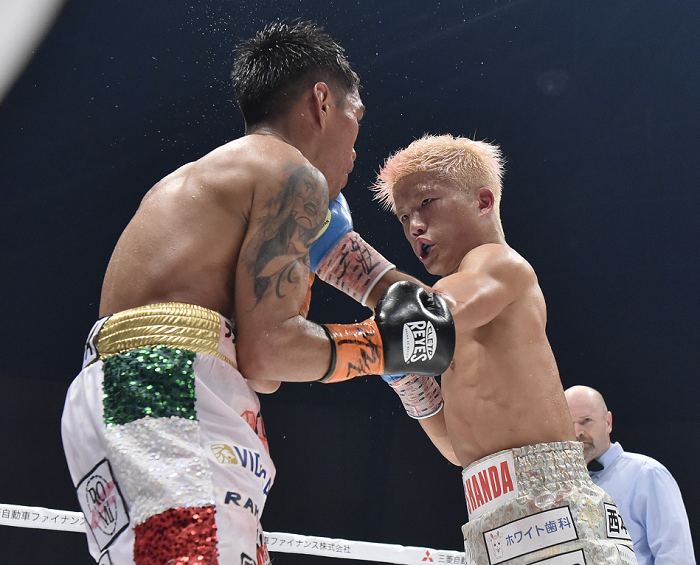 The technical knockout of the scheduled 12-rounder at Ota City General Gymnasium came 2 minutes and 15 seconds into the round when the referee stepped in to call off the fight when the left-handed Shigeoka landed a barrage of right-and-left combination blows to the head and body by putting his opponent against the ropes.
After the fight, the 23-year-old Shigeoka said from the ring, ''I have been training hard together with my elder brother for the past 15 years. Now that I have won the fight, I finally got the regular championship belt. I feel great. I want to vivify the Japanese boxing scene more.''
Shigeoka floored Valladares in the first round for a mandatory eight count by landing well-time one-two combination blows. Shigeoka continued his offense, although he suffered a cut above the right eyelid due to an accidental head-butt. Valladares also suffered a cut on his forehead.
  Soon after entering the second round, Valladares was deducted a point for his head-butt. Shigeoka continued his offensive boxing throughout the fight despite the fact that Valladares came in low many times.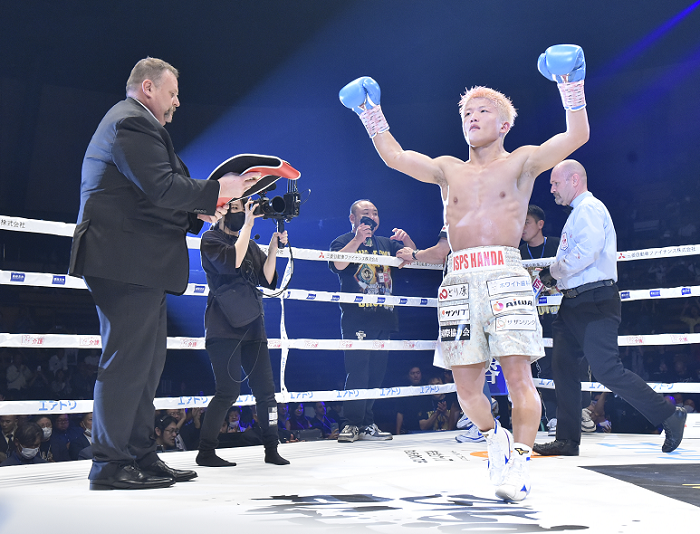 The fight was their rematch. In their first fight last January in Osaka, the bout was declared no decision (no contest) as Valladares could (did) not continue the fight due to an accidental head-butt in the third round despite the fact that Valladares' head appeared to have hit Shigeoka's chin when the Mexican attempted to get inside.
Valladares was out of action as he was said to be suffering from his left ear problems after his title defense against Shigeoka, and Shigeoka won the IBF interim world minimumweight title last April by knocking out Rene Mark Cuarto of the Philippines.
Though the Shigeoka-Valladares rematch was scheduled in August in Osaka, the fight was postponed due to Shigeoka's leg injuries.
With the win, Shigeoka extended his unbeaten streak to 10 wins, including eight KOs. For his part, the 29-year-oldValladares, who failed in his first defense of the title he won in July last year, impaired to a 27-4-1 win-loss-draw tally.
The fight was held as part of ''3150FIGHT vol.7.''