Former world minimumweight champion Katsunari Takayama's return to the professional ring from amateur was momentarily cancelled on Nov. 23 in Hyogo Prefecture's Sanda, western Japan, as his opponent Reiya Konishi of SUN-RISE boxing gym was found to be suffering from the COVID-19 in a PCR test he took the preceding day.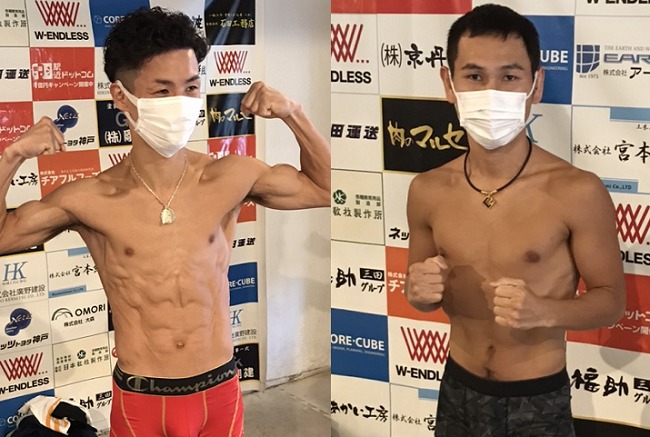 The planned six-round bout with the World Boxing Council's 11th-ranked light flyweight Konishi was supposed to be the 37-year-old Takayama's first professional bout in four years and three months as he had been fighting as an amateur boxer in his quest for the Tokyo Olympics for a few years.
Takayama had held world minimumweight titles of the professional boxing's four sanctioning bodies — the WBC, World Boxing Association, International Boxing Federation and World Boxing Organization — at different times, briefly left the professional world in 2017 and fought as an amateur boxer only to fail to get an Olympic berth last year.
He then decided to return to the professional boxing again instead of hanging up his gloves and was looking forward to having the fight at Sanda's Satonone Hall.
Takayama, now belonging to Neyagawa Ishida boxing club in Osaka Prefecture, made a comment to the effect that he feels sorry for the sudden cancellation of the fight. But it cannot be helped. He is wishing an early recovery of Mr. Konishi, adding he will reboot his mind.