World Boxing Organization Asia-Pacific super welterweight champion Takeshi Inoue of World Sports Boxing Gym will challenge WBO global super welterweight kingpin Tim Tszyu of Australia for the latter's title on Nov. 17 at a venue capable of housing some 20,000 spectators in Australia's Sydney, Tatsuya Saida, the gym's head, said on Oct. 15 at a press conference held online.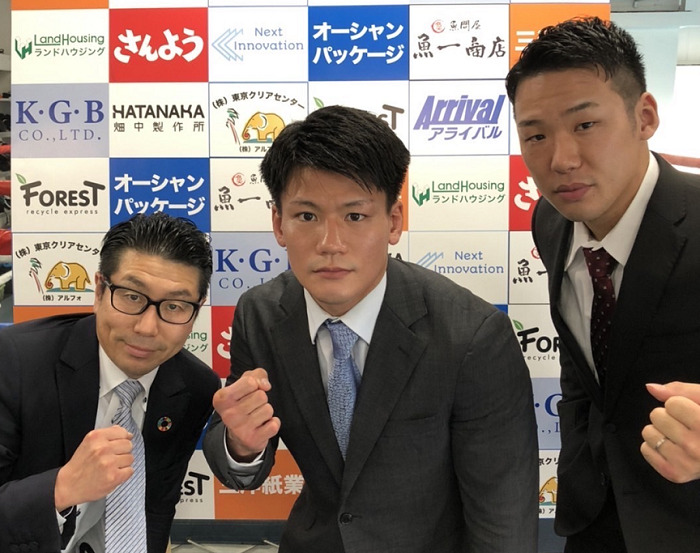 The 31-year-old Inoue, ranked seventh in the WBO world rankings, said, ''I am determined to rob Tszyu of his right to challenge the world title (the 26-year-old Tszyu is currently ranked first in the division).
The 12-round fight was initially planned to be held in the Gold Coast is a coastal city in the state of Queensland. The global title is unauthorized in Japan.
The undefeated Tszyu, a son of legendary former world super lightweight champion Kostya Tszyu, has 19 wins, including 15 KOs. For his part, Inoue has a 17-1-1 win-loss-draw tally with 10 KOs.
''I really take a chance on this opportunity. I think my jabs can be effective and hope to show my boxing in the middle distance, Inoue added.''
He continued, ''Tszyu has good balance and has punching power. But I don't think he has not fought with a boxer like me. I really want to win the fight so that I can challenge a world title again.''
Inoue unsuccessfully challenged then WBO world super welterweight champion Jaime Munguia of Mexico in January 2019.
Inoue and a group of his team are expected to leave for Sydney around Nov. 10, according to Saida. Photo by World Sports Gym