Commemorative events of the late world flyweight champion Yoshio Shirai's 70-year anniversary of winning the title will be held both during the May 15 Sumida Boxing Festival at the Sumida City Gymnasium in downtown Tokyo as well as during the May 19 boxing event at Tokyo's Korakuen Hall, organizers said recently.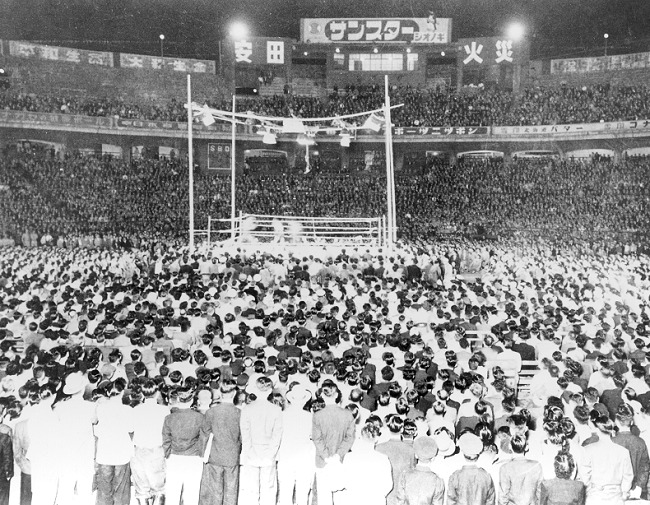 According to the organizers, various commemorative items associated with Shirai, including his trunks, gowns, boxing gloves he used to use during training, his boxing shoes, posters when he won the world title and various associated pictures, will be put on display at an exhibition booth at the gymnasium's sub-arena between 10 a.m. and 4 p.m. on May 15 free of charge.
Meanwhile, the same items will be put on display at Korakuen Hall from 5:30 p.m. on May 19, when several four-round matches will be held, although a certain ticket is needed to observe the exhibition, they said.
Japan Boxing Commission designated May 19 as ''the boxing day'' in 2010 to commemorate the day when Shirai wrested the world flyweight title from Dado Marino of the United States at Tokyo's Korakuen Baseball Stadium in 1952, the first time that a Japanese won a world title, which boosted the morale of many Japanese people in the post-World War II period.
Shirai, who successfully defended the title four times, died of pneumonia on Dec. 26, in 2003. He was 80.