Former World Boxing Organization world female super flyweight champion Miyo Yoshida of Misako Boxing Gym said at a press conference at Tokyo's Japan Boxing Commission, she will go to live in New York after terminating the managerial contract with the gym.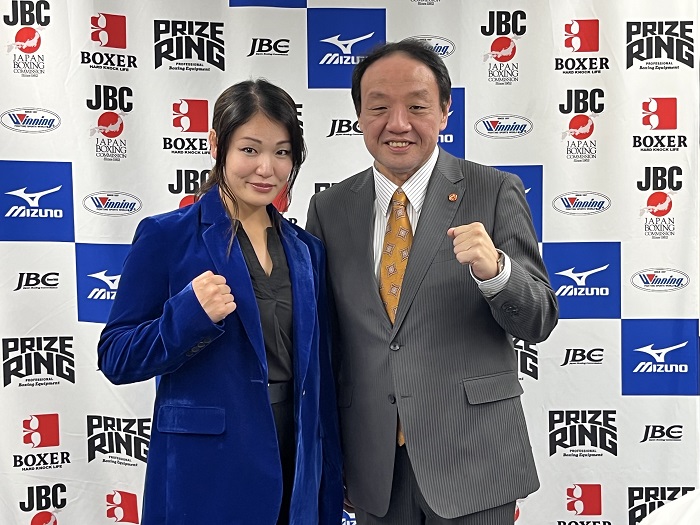 The 34-year-old Yoshida, who was accompanied at the conference by gym's head Takashi Misako, said she will climb through the ropes overseas as she concluded a contract with DiBella Entertainment owned by Lou DiBella, who is a boxing promoter and matchmaker in New York.
''You only live once. So, I want to do what I have wanted to do,'' said Yoshida. Misako echoed her intention, and the gym will send her off with good grace.
In New York, Yoshida will live in Brooklyn with her seven-year daughter named Miina and will engage herself in training at Gleason's Gym there.
She and Miina will leave for New York in December with Yoshida hoping to have a fight next February at the earliest.
At the beginning of this month, Yoshida visited New York to decide Miina's school and search for a place to live. According to Yoshida, Miina has recently started boxing.
''I want to live without forgetting the feeling of Mr. Misako and gym's manager Ms. Akiko Kubo. I am determined to come back to Japan with my head held high.''
Yoshida, who lost the WBO title to Tamao Ozawa of Futur Boxing Gym in May this year, has a record of 15 wins against three losses.