Former undisputed world bantamweight champion Naoya ''the Monster'' Inoue of Ohashi Boxing Gym held a press conference on March 6 at a Tokyo hotel he will challenge World Boxing Council and World Boxing Organization super bantamweight champion Stephen Fulton of the United States for the latter's titles on May 7 at Yokohama Arena, southwest of Tokyo.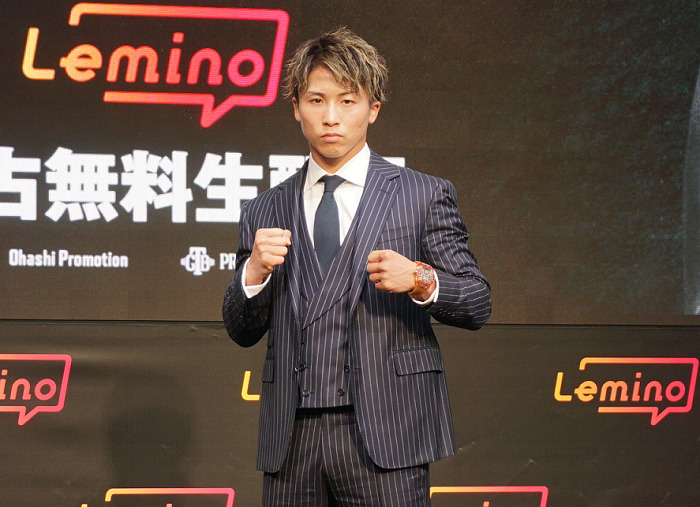 The 29-year-old Inoue said, ''I am relieved now because it was formally decided. Since it will be my first fight at super bantamweight, I have to challenge myself and am determined to give the best result by finishing my training firmly. I am highly motivated because it is such a big fight.''
''Since Fulton is bigger than me both in height and reach and is a type of boxer who aims at a decision victory by using jabs and keeping his distance, it will be difficult to deck him. So, I will devote myself to (decision) victory this time around.''
Asked about the points Inoue thinks he is ahead of Fulton, Inoue said, ''I am superior to him in power and lightening speed. I don't know about my game plan and strategy unless I climb through the ropes.''
If Inoue wins, he will become Japan's second world champion who has conquered four different weight divisions — light flyweight, super flyweight, bantamweight and super bantamweight. At present, Kazuto Ioka of Shisei Boxing Gym is the only Japanese who has won four different weight divisions in the world.
The 28-year-old Fulton sent a video message in which he said, ''I did not want people to think I am purposely avoiding Inoue. I always climb through the ropes by thinking that I can beat any type of boxer. Please expect a good performance.''
Fulton has a record of 21 straight wins, including eight knockouts. As for Inoue, he is also undefeated in his 24 bouts, including 21 KOs. Inoue is currently ranked first in the division both by the WBC and WBO. He will turn 30 on Apr. 10.
Fulton is making his third defense of the WBO title and his second defense of the WBC crown, respectively.