Oriental-Pacific Boxing Federation super bantamweight champion Hiroaki Teshigawara, taking control of the fight from the opening bell with his speedy footwork, decked the 15th-ranked Shingo Kawamura twice in the sixth round to retain the title on Oct. 8 at Tokyo's Korakuen Hall.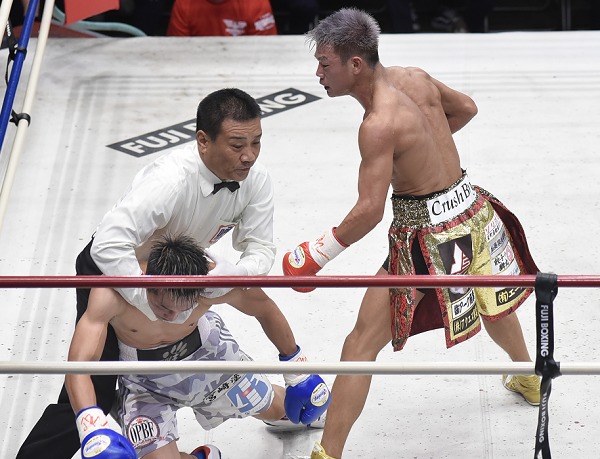 The end of the technical knockout came 1 minute and 40 seconds into the round of a scheduled 12-rounder when the 30-year-old Teshigawara sent his southpaw opponent to the canvas with one-two punches followed by rapid combination blows. While Kawamura, also 30 years old, managed to beat the count, Teshigawara quickly knocked him down again, prompting the referee to call a halt to the one-sided bout.
With the victory, Teshigawara, ranked third by the International Boxing Federation and seventh by the World Boxing Council, improved his record to 22 wins, including 15 KOs, against two losses and two draws. Kawamura of Mitsuki Boxing Gym impaired to 15-7-4 with eight KOs. It was Teshigawara's sixth straight KO victory.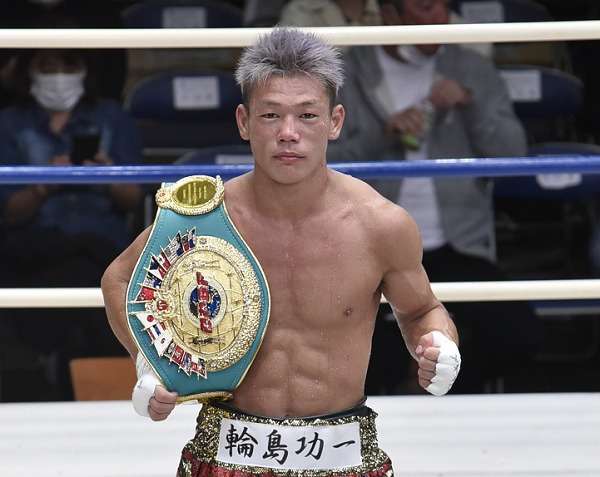 After the fight, Teshigawara, who moved to Misako Boxing Gym from Koichi Wajima Sports Gym in August, said, ''I think I was able to show better boxing than my previous bout. I was planning to knock him out sometime between the sixth and 10th rounds. A knockout victory is part and parcel of me. I am determined to win a world title whenever such occasion arrives.''