Former Oriental and Pacific Boxing Federation, World Boxing Organization Asia Pacific and Japanese heavyweight champion Kyotaro Fujimoto gave up his boxer's license to the Japan Boxing Commission for lack of his fights, Kadoebi Boxing Gym to which he belonged said on Nov. 12.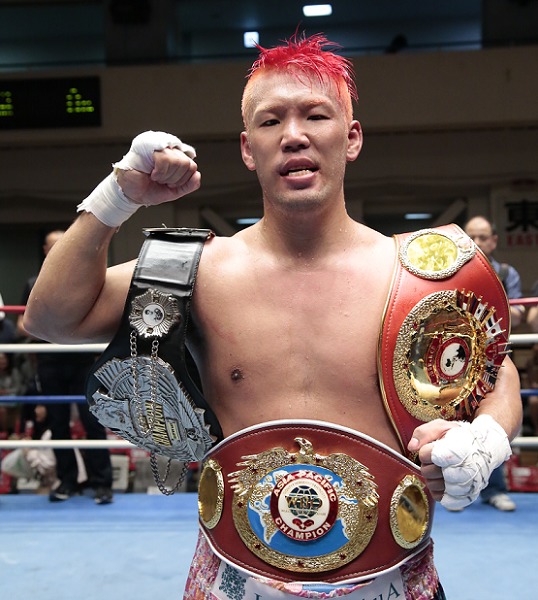 According to the gym, inviting boxers, especially heavyweight boxers, from abroad is almost impossible due to the occurrence of the novel coronavirus this year, and arranging a fight for Fujimoto is difficult. There are very few Japanese heavyweight boxers.
The 34-year-old Fujimoto will thus have to turn from boxing to kickboxing or to mixed martial arts. He was a K-1, kickboxing, heavyweight champion before turning pro boxer in 2011.
Under the current Japanese pro boxing rule, a pro boxer cannot be allowed to compete in other sports, which has made it impossible for Fujimoto to concentrate on boxing when no boxing fight is in sight.
But if he can return to boxing, he will obtain a boxer's license to fight as a boxer, Kadoebi gym said. The gym hinted that it wants to see the JBC alter its rule, and allow boxers in certain weight divisions where there are not many boxers to compete in other sports and return to boxing without tinkering with a boxer's license.
Fujimoto became the Japanese heavyweight champion in 2013, the first champion in the division in 56 years.
After obtaining the OPBF and WBO Asia Pacific titles, Fujimoto was ranked among the top 10 in the heavyweight division by the WBO and fought against Daniel Dubois of England in London last December for the WBO international and vacant World Boxing Council silver heavyweight titles only to be knocked out in the second round. Fujimoto's record in boxing was 21 wins, including 13 KOs, against two losses.