World Boxing Organization world female super flyweight champion Miyo Yoshida of Tokyo's Misako Boxing Gym will defend her title against Tomoko Okuda of Osaka's Mitsuki Boxing Gym on Dec. 13 at the annex of Edion Arena Osaka, Mitsuki gym, an event organizer, said on Nov. 13.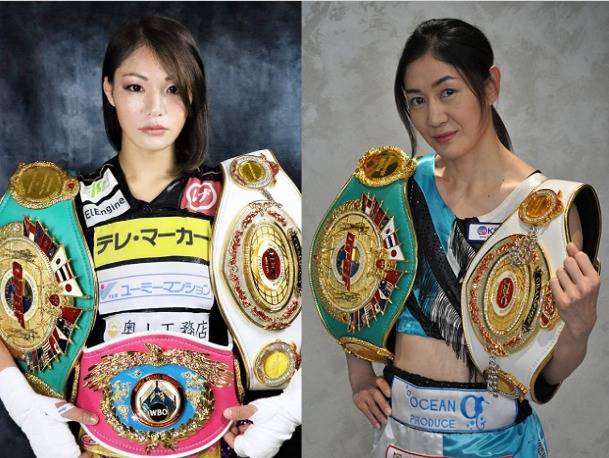 It will be the 32-year-old Yoshida's second defense of the title she won in June 2019. The scheduled 10-rounder will also be her first bout since joining Misako gym, known for having many Oriental and Pacific Boxing Federation and Japanese champions at present, from EBISU K'sBOX in Tokyo. She is popularly known as ''a fighting single mother'' and has a record of 14 wins against a loss. All of her victories came via decision.
For her part, the 37-year-old Okuda, who has a 6-2-2 win-loss-draw record with one KO, captured both the vacant Japanese and Oriental and Pacific Boxing Federation bantamweight crown simultaneously last
January by beating Kanako Taniyama of Watanabe Boxing Gym.
Up to 480 spectators will be allowed at the annex in the upcoming event, according Mitsuki Gym.