'Money' Mayweather to enter MEGA2021 Martial arts event at Tokyo Dome next Feb.
Nov 17, 2020 9:55 am
Former five-time world champion Floyd Mayweather Jr. of the United States will compete in new martial arts event entitled MEGA2021 next February at the Tokyo Dome, event organizers said on Nov. 16 with Mayweather attending the online press conference from the U.S.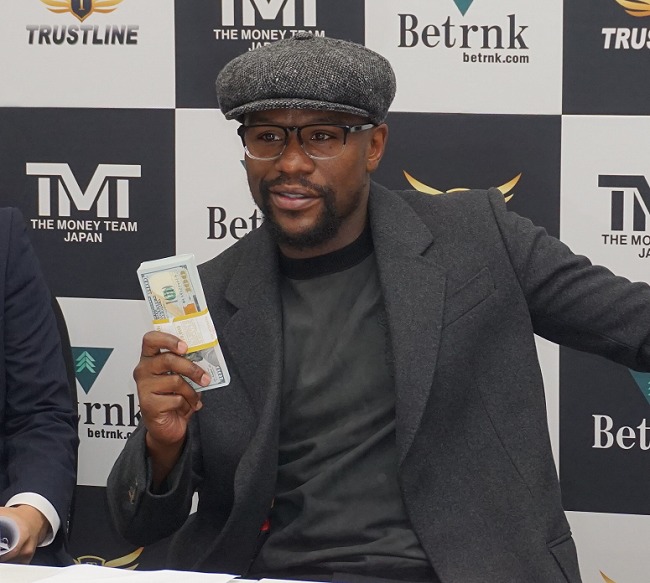 While the opponent of the 43-year-old Mayweather and competition rules have not yet been decided, the organizers will look for his opponent mainly from among Japanese competitors.
Mayweather, widely known as ''Money Mayweather,'' would up his boxing career by knocking out Conor McGregor of Ireland in August 2017. His boxing record was 50 straight wins, 27 by knockout.
Mayweather had a three-round exhibition match with Japan's popular kick boxer Tenshin Nasukawa in December 2018 at Saitama Super Arena, north of Tokyo, in accordance with boxing rules.