In the 1960s, baseball, sumo and boxing were Japan's three most popular sports. In 2020, the former two are as popular as ever, but boxing has long been stripped of its status as a major sport here.
J-League football (soccer), which was launched in 1993, took the place of boxing completely to the chagrin of avid boxing fans.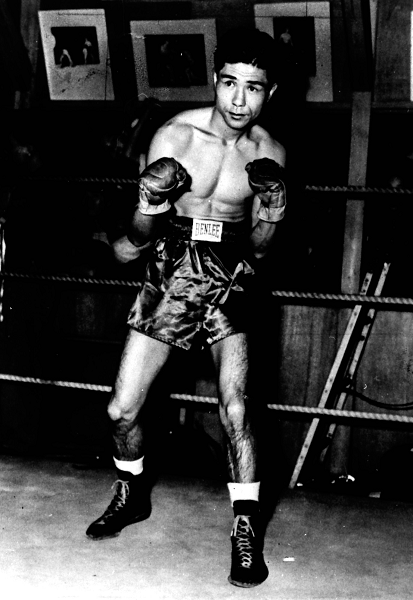 In the early-to-mid 1960s, boxing matches were aired live on local television stations or national networks prime time irrespective of the nature of the matches (oriental and national title matches or ordinary bouts with no titles at stake).
Every Sunday night, recorded American television programs on boxing bouts were aired from around 9 p.m. At that time there was no WOWOW nor YouTube.
In addition, a certain television station ran videotapes of selected four-round matches after 11 p.m. every week.
All in all, there were altogether eight boxing programs aired a week during the heyday of boxing.
Those days are long since gone, and today the quality of world title fights has deteriorated to such an extent that TV stations do not necessarily regard an ordinary world championship bout as a major attraction and broadcast such bout in the middle of the night.
Furthermore, broadcasters sometimes completely ignore what they consider to be unattractive world championship bouts.
Such being the case, boxing bouts are rarely featured live at peak viewing time on commercial televisions except for particularly big world title matches (like the WBO super flyweight title match between Kazuto Ioka of Ambition GYM and Kosei Tanaka of SOUL BOX Hatanaka Boxing Gym on this year's New Year's Eve in Tokyo).
While Japan has spawned more than 90 men's world champions, including interim champions, ever since Yoshio Shirai captured a world flyweight title in 1952, the scarcity value of a world champion has dropped completely.
When Shirai won the world flyweight title by beating Dado Marino of the United States in a 15-round decision on May 19 at the now defunct Korakuen Stadium for baseball in Tokyo before more than 40,000 spectators, people listening to the fight on the radio nationwide went wild as if it were their own.
At that time, there was only one sanctioning body in boxing, and a world champion was the one and only.
Today, it is almost impossible for ordinary boxing writers to name all the so-called world champions as unlike the days of Shirai, each alphabet boys — World Boxing Association, World Boxing Council, World Boxing Organization and International Boxing Federation — have created various types of ''world champions.''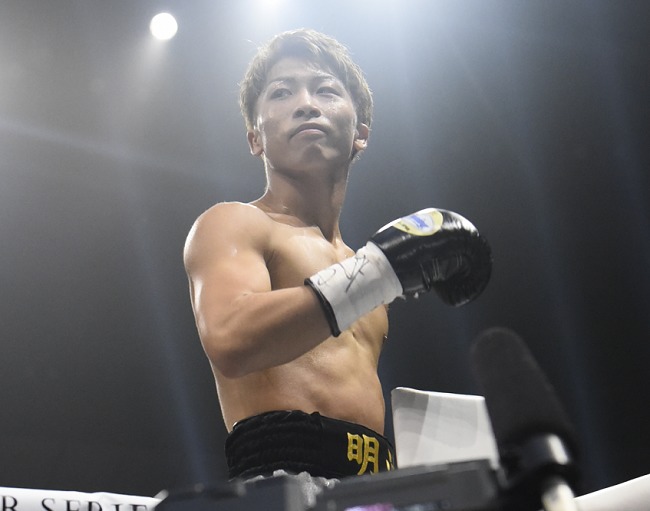 In the case of the WBA, it has super champions and gold champions in addition to ''ordinary champions and interim champions.'' The WBC has franchise champions besides diamond belt champions and interim champions.
As for the WBO and IBF, latecomers as sanctioning bodies, the situation is a little better. Japan's Ryosuke Iwasa is the IBF's super bantamweight interim champion. Iwasa is hoped to fight champion Murodjon Akhmadaliev of Uzbekistan. But the situation is not that simple.
Akhmadaliev is also the WBA's super champion in the division. Iwasa has not fought for nearly one year.
Why did the WBO alone have to create its own Asia-Pacific champions when there are Oriental and Pacific Boxing Federation champions. Thank goodness, these other three sanctioning bodies did not follow in the footsteps of the WBO in this respect.
All in all, we need a superhero like world bantamweight champion Naoya ''Monster'' Inoue of Ohashi Boxing Gym, who is literally a kind of professional boxer who comes along ''for the first in150 years,'' a catch-phrase used for the gym's head Hideyuki Ohashi.
In the case of Inoue, his existence now transcends a mere category of boxing as he is heading for a real superstar in sports in general.  By Masaya Kokubu (free writer)