Veteran Katsunari Takayama of Neyagawa Ishida Boxing Club, who returned to the professional world from amateur boxing after failing to qualify for the Tokyo Olympics by earning a decision over then world-ranked light flyweight Reiya Konishi of SUN-RISE Boxing Gym last December, graduated from Nagoya Sangyo University in Owariasahi of Aichi Prefecture, central Japan, on March 19.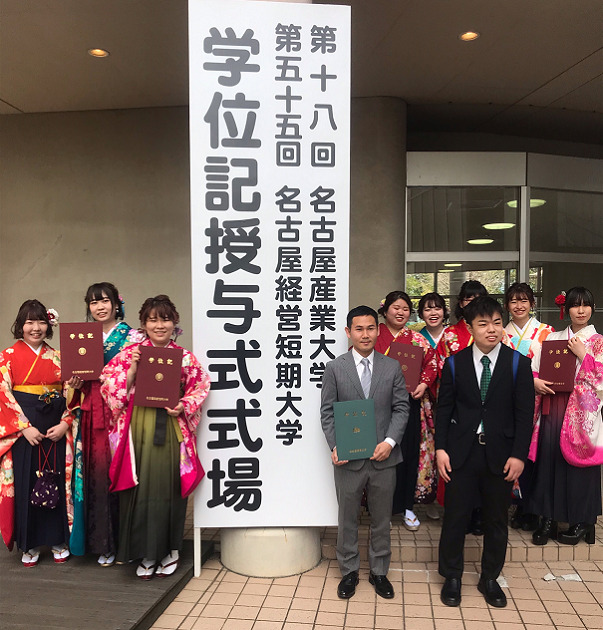 The 37-year-old Takayama, who attended the day's graduation ceremony as he graduated from the university's Department of Current Business, said, ''What I have learned most during the four years at the university is the importance of 'preparation' just like my last fight.''
He was presented with a special award from the university for his contribution to the promotion of boxing as well as to the society.
While Takayama has in mind the profession of teaching in the future, he said he will concentrate on boxing for the time being, adding he now aims at challenging World Boxing Association light flyweight ''super'' champion Hiroto Kyoguchi of Watanabe Boxing Gym for the latter's title.
Takayama is currently ranked fifth in the division and has a record to 32 wins, including 12 knockouts, against eight losses and one no-contest.
''I will return to Osaka tomorrow for my training,'' Takayama, who had captured the world minimumweight titles of all the four existing sanctioning bodies during his first professional boxing career, added.
Takayama entered Kikuka High School in Nagoya when he was 30-years-old and then went on to the university at the age of 33 while continuing his boxing career. Photo by Katsunari Takayama