Tomoki Kameda, a former world champion in two different weight divisions now belonging to 3150 (Saiko) Fight Club in Osaka run by his elder brother Koki Kameda, will face Hironori Miyake of Bigarm Gym in a featherweight eight-rounder on May 5th at EDION Arena Osaka, it was announced on March 29.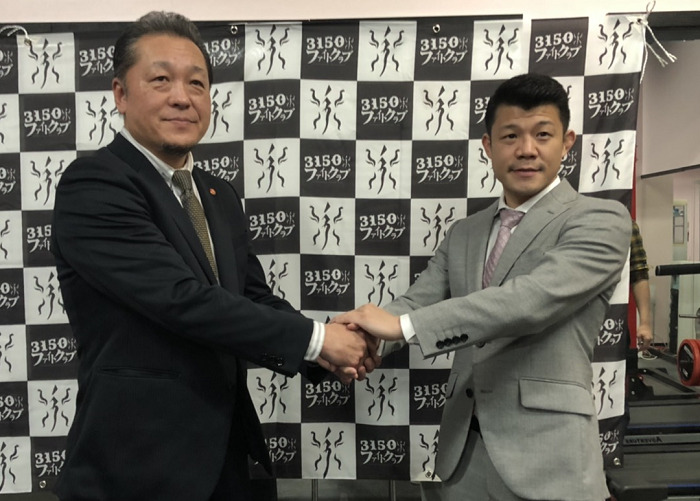 It will be Tomoki Kameda's first fight in Osaka since successfully defending his World Boxing Organization bantamweight title in December 2013. He last fought in July 2019 in the United States when he dropped a 12-round decision to Rey Vargas of Mexico in World Boxing Council's super bantamweight title unification bout. Tomoki is popularly known as ''El Mexicanito'' as he started his boxing career in Mexico.
The May 5th event will be jointly promoted with Masato Yamashita, head of Shinsei Boxing Gym and president of the West Japan Boxing Association. Kameda and Yamashita announced the event at the day's joint press conference.
Yamashita said, ''Since we cannot bring a boxer from abroad due to the ongoing novel corona virus pandemic, we were looking for a Japanese boxer, and the only Miyake accepted our offer.''
Koki Kameda echoed his comment by saying, ''We asked every thinkable boxer in the Japanese super bantamweight but were refused.''
The 29-year-old Tomoki has a record of 36 wins, including 20 knockouts, against three losses. Miyake, 32, has a 9-10-2 win-loss-draw record with one KO.
World Boxing Association's second-ranked featherweight Hiroshige Osawa of All Boxing Gym will face Chiharu Takasuka of Forum Sports Gym in an eight-round match as the chief supporting card.