3 DANGAN Boxing events put off until June, July at Korakuen Hall
May 11, 2021 14:08 pm
DANGAN professional boxing event and organizing entity said on May 10 it will cancel three boxing events planned at Sumida City Gymnasium in Tokyo's Sumida Ward on May 22 and 23 will be postponed as the government's recent extension of the COVID-19 state of emergency covering Tokyo and the greater Osaka area to May 31 to contain the latest wave of infections.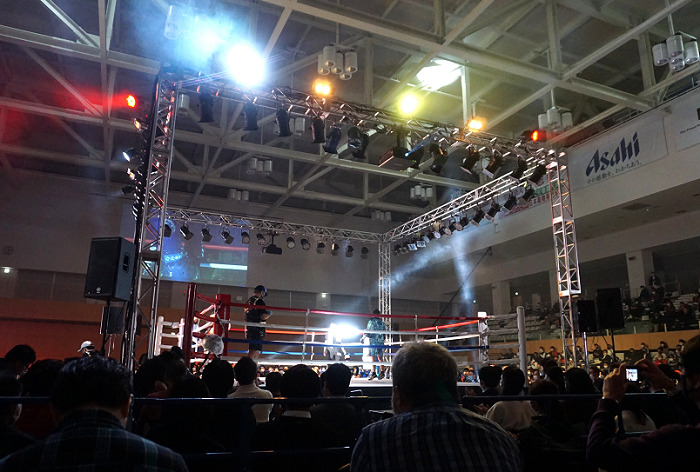 According to DANGAN officials, while the firm had initially planned to stage an event to appeal for boxing at the gymnasium on those two days free of charge by way of compensation, it decided not to hold the event.
The three events, in which seven championship fights are included, will be postponed until June and July at Tokyo's Korakuen Hall by appropriately dividing them, the officials said.
The following are the championship fights to be postponed:
(1) Japanese and World Boxing Organization Asia-Pacific super flyweight title match between champion Ryoji Fukunaga of Kadoebi Boxing Gym and challenger Takahiro Fujii of Kaneko Boxing Gym (12-rounder).
(2) Japanese minimumweight title match between champion Masataka Taniguchi of Watanabe Boxing Gym and challenger Tatsuro Nakashima of Hiranaka Boxing School Gym (10-rounder).
(3) The vacant Japanese female bantamweight title match between Kanako Taniyama of Watanabe Boxing Gym and Yuko Henzan of Hiranaka Boxing School Gym (six-rounder).
(4) Japanese youth super lightweight title match between champion Jin Sasaki of Hachioji Nakaya Boxing Gym and challenger Kaiki Yuba of Watanabe Boxing Gym (eight-rounder)
(5) The vacant Oriental and Pacific Boxing Federation female minimumweight title match between Yuko Kuroki of YuKo Fitness Boxing Gym and Chimoto Mizuki of Watanabe Boxing Gym(8-rounder).
(6) The vacant Japanese bantamweight title match between Kyosuke Sawada of JB SPORTS boxing Gym and Ikuro Sadatsune of T&T boxing sports gym (10-rounder)
(7) WBO Asia-Pacific minimumweight title match between champion Ginjiro Shigeoka of Watanabe Boxing Gym and Toshiki Kawamitsu of Misako Boxing Gym (12-rounder)