Kiyoshi Hatanaka, head of SOUL BOX Hatanaka Boxing Gym to which former three-division world champion Kosei Tanaka belongs, held a press conference online on May 15 and said the Japan Boxing Commission still pussyfoots around the issue of World Boxing Organization super flyweight champion Kazuto Ioka's alleged doping scandal in his title defense against Tanaka on Dec. 31 last year.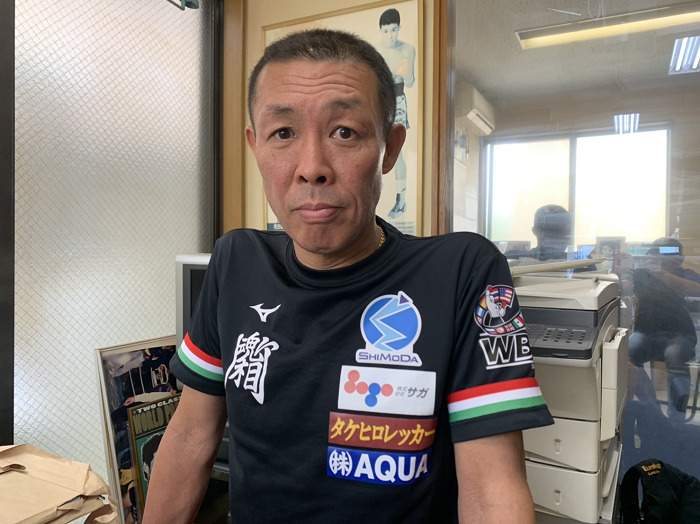 Hatanaka issued a questionnaire through contents-certified mail to JBC commissioner Tsutomu Nagaoka on Apr. 30 about three main matters surrounding the JBC's attitude concerning Ioka's alleged doping problems in the title fight, in which Ioka stopped previously undefeated Tanaka in the eighth round to retain the title.
To which, the JBC responded under the name of JBC's head director Ryohei Nagata that the disclosure of the names of the ethical committee members cannot be made because it would affect the deliberation of the issue.
He also withheld the content of the discussion on the alleged doping discussed from January and when the conclusion on the discussion is made, saying they are still under investigation and cannot be disclosed at this point in time.
To these, Hatanaka said, ''We are waiting for (the JBC's) fair and clean judgement on the issue. We think it will be a blunder on the part of the JBC if the truth is what mass communication has reported.''
According to Hatanaka, he does not doubt the impartiality of the doping tests themselves. ''The only thing I want to know is what really happened. It is as simple as that,'' Hatanaka said, adding he sent a new questionnaire to the JBC through his lawyer on May 14.