World Boxing Council light flyweight title match between undefeated champion Kenshiro Teraji of BMB Boxing Gym and top-ranked Masamichi Yabuki of Midori Boxing Gym on Sept. 10 in Kyoto, western Japan, was postponed because Teraji has recently tested positive for COVID-19, organizers said on Aug. 26.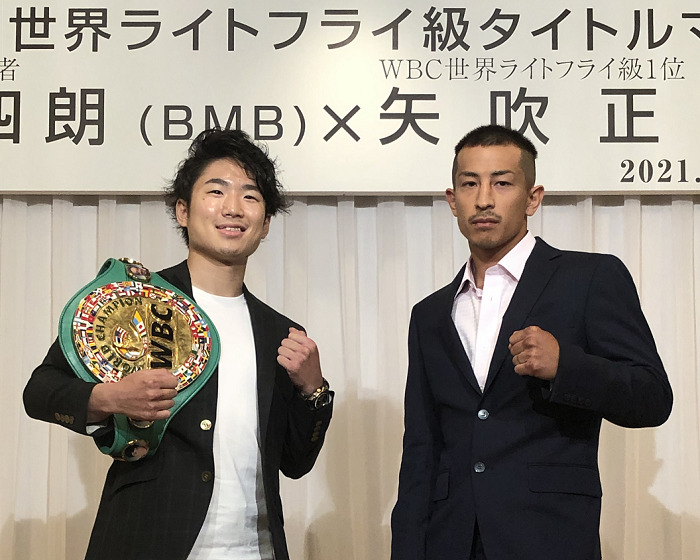 According to Shinsei Boxing Gym which will promote the fight, the 29-year-old Teraji took a PCR test on Aug. 25 and showed a fever of 37.5 degrees and a sense of fatigue. He has been taking a rest at his home in Tokyo as his case is regarded as a mild case. Teraji is now waiting for instructions of a local healthcare center.
Teraji, who had been training at Tokyo's Misako Boxing Gym from the middle of July, took the PCR test since Kenta Kato, a trainer at Misako gym, developed fever on Aug. 23, and Teraji also complained about a sense of fatigue and a fever on Aug. 24. But Teraji's case is regarded as a mild case.
Takashi Misako, head of the Misako gym, said Teraji's fever went down to 36.9 degrees as of Aug. 26. But he has indicated Teraji's Sept. 10 title defense seems difficult.
Under such circumstances, Shinsei gym decided to put off the fight and other accompanying bouts and announced the statement to this effect under the name of Masato Yamashita, head of the gym and Shinsei Promotions.
According to the promotions, the new date for the event and the way to handle the tickets for the event already sold are expected to be announced sometime in the early part of September after consulting with the parties concerned.
The fight would be Teraji's ninth defense of the title he won from Ganigan Lopez of Mexico in May 2017 and his first since decisioning Tetsuya Hisada of Harada Boxing Gym in April this year for his eighth title defense.
Teraji has 18 wins, including 10 KOs, while Yabuki, also 29, who will make his first crack at a world title, has a 12-3 win-loss record with 11 KOs.