WBO flyweight champ Nakatani wants another fight within this year
Sep 16, 2021 9:42 am
Undefeated World Boxing Organization flyweight champion Junto Nakatani of M.T Boxing Gym, who retained his title for the first time late last week by stopping top-ranked Angel Acosta of Puerto Rico in the fourth round in Tucson in the State of Arizona, returned to Japan on Sept. 14 and told reporters online he wants to have one more fight within this year.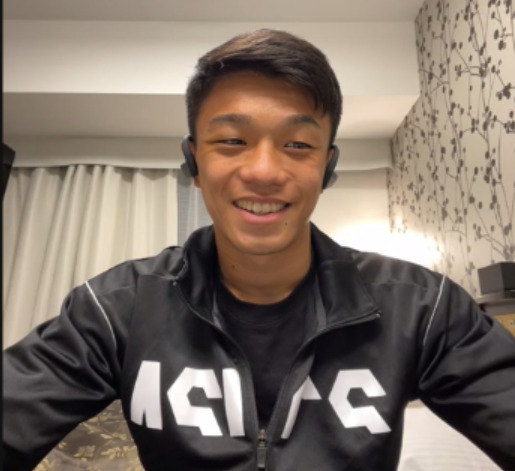 The 23-year-old Nakatani returned home after spending time at the home of his American trainer Rudy Hernandez in Los Angeles and said he reflected on the fact that he threw roundhouse punches at times like he should not have and got hit by Acosta's big punch.
He quoted Hernandez as saying Nakatani should have landed his body shots a little bit lower than what he did because that would have given his opponent more damage.
To which Nakatani, who stays at a hotel isolated from the rest due to COVID-19, said, ''I will improve that because that would be necessary for me to rack up a lot more.''
While nothing definite has been decided yet, Nakatani said he will resume training upon the termination of the customary segregation period. He said, ''If possible, I hope to fight one more fight within this year (either in Japan or abroad).''