The planned fights of a pair of amateur-turned southpaws of Teiken Boxing Gym, Mikito Nakano and Kenji Fujita, who were scheduled to fight in the United States' Kissimmee, Florida, on Oct. 29 (30 Japan time), were cancelled due to injuries of their opponents, the gym said on Oct. 26.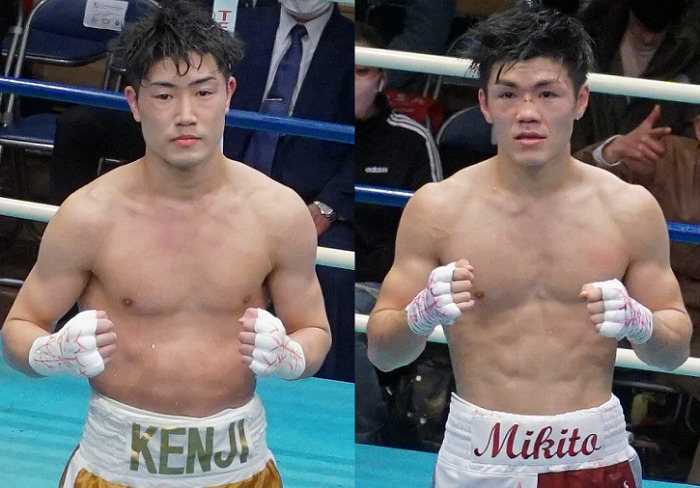 According to the gym, both Japanese, already in Los Angeles for their final workout, will continue their training there without returning home immediately.
Both boxers are expected to have sparring sessions with such top American boxers as Carlos Castro, ranked second in the super bantamweight both by the World Boxing Council and World Boxing Organization, and10th-ranked WBO bantamweight Saul Sanchez.
If the timing is right, they may be able to have a chance to spar with WBC bantamweight kingpin Nonito Donaire of the Philippines, according to the gym.
They are expected to return to Japan on Nov. 11, the gym said.
At first, the 26-year-old Nakano, who has five straight wins, including four knockouts after turning pro in October 2018 as a super featherweight, was supposed to have an eight-round bout.
As for the 27-year-old Fujita, who made a professional debut as a featherweight in March this year with a technical knockout victory, was to have a six-round match.