Former Japanese featherweight youth champion Kyonosuke Kameda of Harada Boxing Gym was suspended from competition for six months for his misbehavior in his unsuccessful title defense on Nov. 13 last year against Hiroki Hanabusa of Kashimi Boxing Gym in Osaka, the Japan Boxing Commission said on Jan. 4.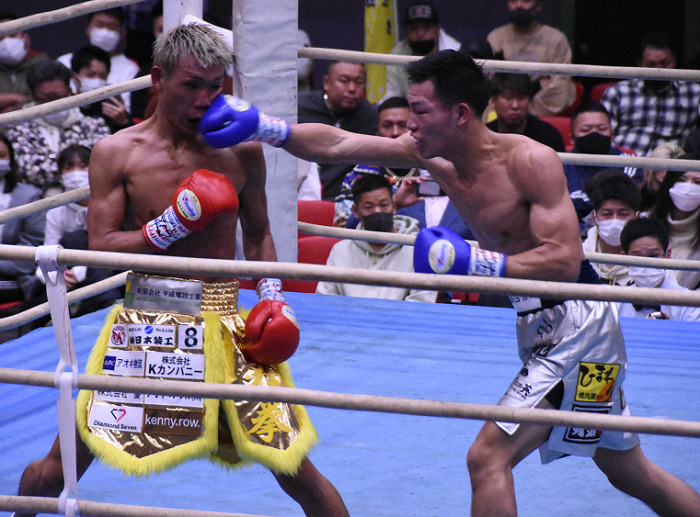 The JBC also issued a reprimand to the Harada gym head Tsuyoshi Harada as of Dec. 17.
According to the commission, the 23-year-old Kameda, a cousin of ''the three Kameda boxing brothers,'' shouted abusive language to the referee when he dropped a 3-0 decision loss in his first title defense at the annex of EDION Arena Osaka.
He also kicked audience seat when he returned to his dressing room.
Kameda was deducted a point for his pushing in the sixth round. Had it not been for the deduction, Kameda could have retained the title with a draw as two of the three judges had it 76-75, respectively for Hanabusa in the eight-round fight.