Isao Miyashita, who nurtured Shinji Takehara of Oki Boxing Gym to the World Boxing Association middleweight champion in 1995 for the first time for a Japanese to win a world middleweight title, died of pancreas cancer on Jan. 22. He was 78.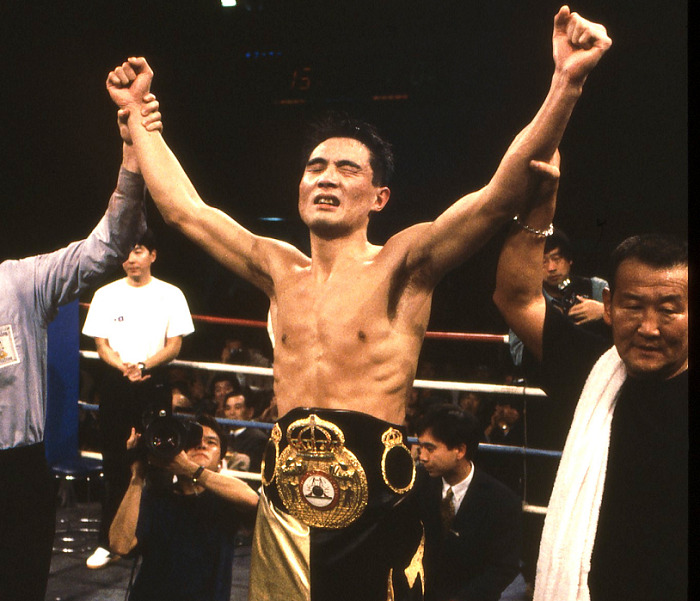 After fighting chiefly at the bantamweight and featherweight for Kyoei Boxing Gym during the heyday of the Japanese boxing between 1962 and 1969 not only in Japan but also abroad, chiefly in the United States, Miyashita, known for his hard punches, registered 25 wins, including 16 knockouts, against 19 losses. But he did not have a chance to have an even Japanese title match.
After retiring as an active boxer, Miyashita served as a trainer for the Kyoei gym and was picked as the head of the Oki gym which was launched in 1992.
Miyashita, who hailed from western Japanese prefecture of Hiroshima, brought up Takehara from the same prefecture to the Japanese middleweight champion in 1991 and to the Oriental and Pacific Boxing Federation middleweight kingpin in 1993, setting the stage for Takehara's world title challenge to Jorge Castro of Argentina in 1995 at Tokyo's Korakuen Hall.
Takehara scored a knockdown in the third round and went on to win the unanimous decision.
After the closure of the Oki gym in 2004, Miyashita served as a trainer at various boxing gyms, including Okura gym, Tokashiki gym and Japan Sports Boxing Club concerned with the Kyoei gym.