World Boxing Association ''super'' and International Boxing Federation bantamweight champion Naoya ''The Monster'' Inoue of Ohashi Boxing Gym said in a pooled interview on May 25 he is determined to make the June 7 title unification fight with World Boxing Council bantamweight ruler Nonito Donaire of the Philippines at Saitama Super Arena in Saitama Prefecture crown Donaire's long boxing career.
The following are the question-and-answer sessions with Inoue after the day's training: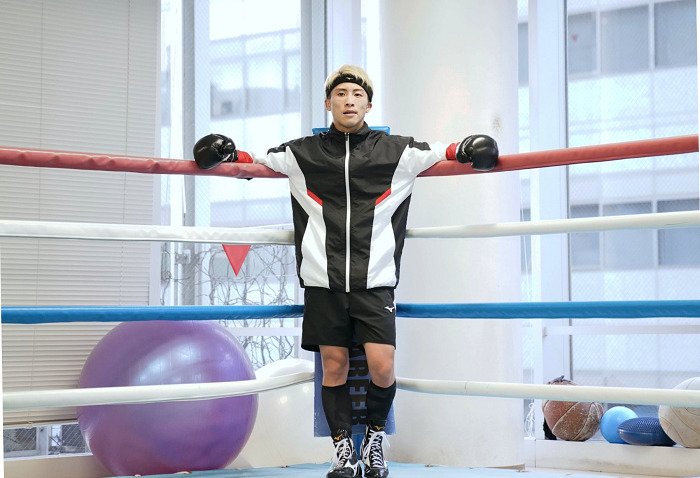 Question: What is your current state of mind and conditions?
Answer: There are less than two weeks before the fight. I think I have come a long way. I am in good condition now.
Q: You mentioned in your social networking site and the site of that ilk you cannot slip out of place even by a millimeter. Could you elaborate on that?
A: Like in my every last fight, I think I am in good conditions at this point in time. I hope I will keep my conditions without change in the last 10 days or so.
Q: Is there anything that you have changed about your trunks, gloves and gown to be used in the coming fight?
A: I change them every time I fight. So, I have nothing special about it. I like black color. It all depends on my feelings and frame of mind.
Q: Your said before ''I can finish him without much ado.'' Does that mean your plan to end the fight early? Or, are you thinking about doing the kind of boxing in which you plan to overwhelm him with your speed aided by your in-and-out style tactics?
A: Since my opponent is Donaire, it is difficult to decide beforehand. I think I will abide by my feeling when I face him after getting in the ring.
Q: Your first fight (in November 2019) was a hard-fought battle. Is that the reason why you want to come to think that you want to overwhelm him in a lopsided fashion in the next fight?
A: I wanted to overwhelm him in our first fight. But I could not fight that way since I suffered a big damage to my eye (the right eye). I feel still bitter about that. That is why I want to do the kind of fight I wanted to do in my first fight.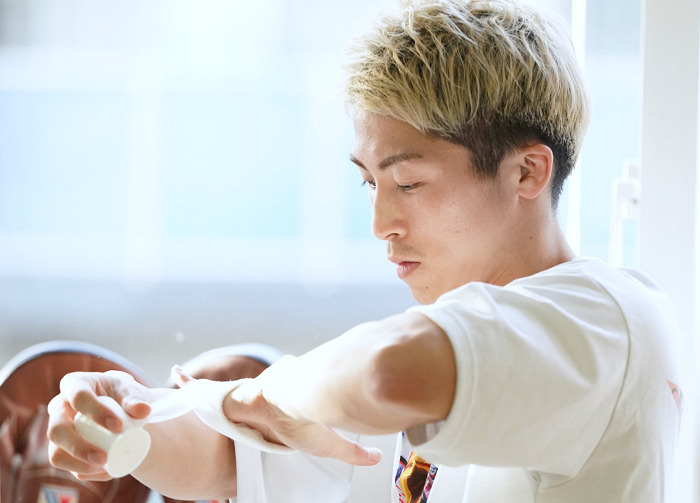 Q: In your first fight, you suffered an orbital floor fracture. Was that an accident. Or was that something you were responsible for?
A: I don't think that's a mere accident. That was a punch responsible for Donaire's ability.
In addition, I was a little careless about his punch. Also, I was a victim of his feint.
Q: Donaire said he will set a trap. He will fight differently (from the previous fight). How would you cope with them?
A: That is a matter that will cancel each other. I am ready for any trap or feint this time around. I look forward to his tactics.
Q: Do you think your special trainer (for the fight) Akira Yaegashi's training methods will become effective in the fight?
A: I feel my back became stronger. I have had a pain in the lower back, which I have been worried about. But thanks to Mr. Yaegashi's training method, I feel less pain in my lower back. I think his methods are working great. I now have less qualms about the back.
Q: After clearing the Donaire fight, do you wan to face World Boxing Organization bantamweight champion Paul Butler of England in the final title unification match in the division. Or else, do you want to move up in weight to aim for a super bantamweight title?
A: I want to unify the bantamweight division first.
Q: Depending on the content of your fight with Donaire, you may be able to become the best pound-for-pound. What is your opinion?
A: If I can win the coming fight firmly by displaying my kind of boxing. That kind of assessment will come later. So, I want to focus on what I have to do now with all my might.
Q: The fight with Donaire this time is dubbed ''Drama in Saitama 2.'' What do you think?
A: I am responsible for our first fight being called ''Drama in Saitama.'' But the fight this time will not be that kind of fight. I really want to win it cleanly.
Q: Do you think a better future is waiting for you?
A: Yes. I will take on the coming fight as a stepping stone to my aim of the unification of the division and winning my fourth weight division (super bantamweight).
Q: Donaire said, ''I am not the same Donaire.'' What do you think?
A: I know he has worked out new tactics. Since we fought 12 rounds last time. We know each other better on many fronts. On June 7, which one of us can take advantage of our previous experience in a good way. I think that's the point.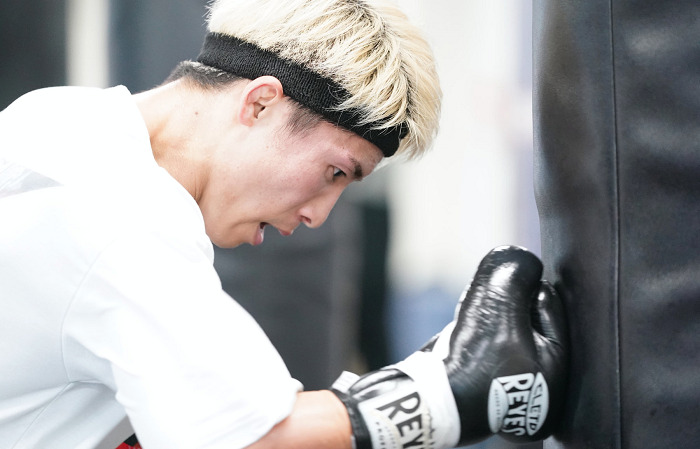 Q: It's a title unification fight.
A: I fought three fights amid the COVID 19 environment (after the Donaire fight). I can finally have a title unification fight to unify the three divisions. That's why my motivation is high. I think I am a type of boxer who can do myself justice in this kind of (big) fight. I am count on me on the fight day.
Q: The fight venue this time is also Saitama Super Arena. Are there any comments?
A: I think it is kind of my destiny since I can have the title unification fight of three sanctioning bodies. Our fans are looking forward to watching the fight by remembering our first encounter. So, we will do our best to show a good performance. I hope our fans can enjoy the fight.
Q: Donaire said he was resurrected in his first fight with Inoue and was able to improve his overall boxing ability. Is there anything that you want to convey to Donaire?
A: I am responsible for Donaire coming back through my fight with his evaluation enhanced. I want to climb through the ropes this time with the thinking I will show a good farewell match for him.
Photo by Ohashi Boxing Gym