World-renowned boxing cameraman Naoki Fukuda, 56, has started appearing on an interview program ''Direct Talk'' of the NHK WORLD-JAPAN since June 21 as Fukuda, nicknamed ''the man who predicts punches,'' explains how he came to be attracted to the boxing photographing job and his modus operandi of taking photos.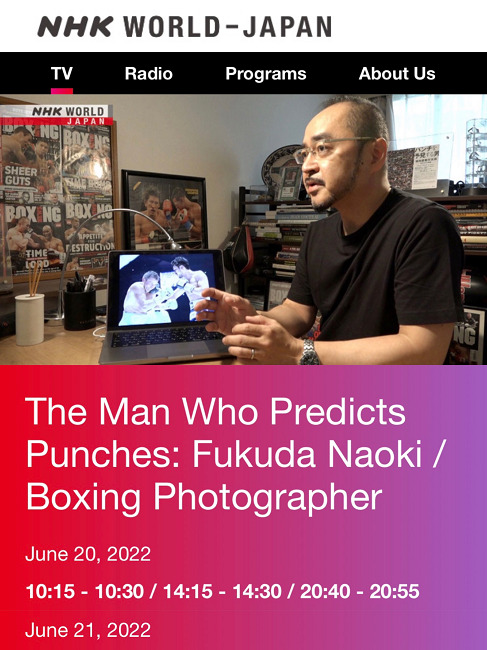 Fukuda, who had long lived in the United States and is now back in Japan with his family, had received the Boxing Writers Association of America as many as four times for his photos of big matches which enhanced realistic sensations tremendously.
He now sends his photos taken from ringside of Japanese fights to the outside world.
English narrated ''Direct Talk,'' which lasts some 15 minutes, can be available free of charge for one year from the following site.
https://www3.nhk.or.jp/nhkworld/en/tv/directtalk/20220620/2058913/