KWORLD3 Boxing Gym in Osaka's Nishinari Ward said on Sept. 15 that former world-ranked light flyweight Juan Jose Landaeta of Venezuela, who fought the gym's former head Koki Kameda twice for the World Boxing Association light flyweight title in 2006, will serve as the chief trainer of the gym.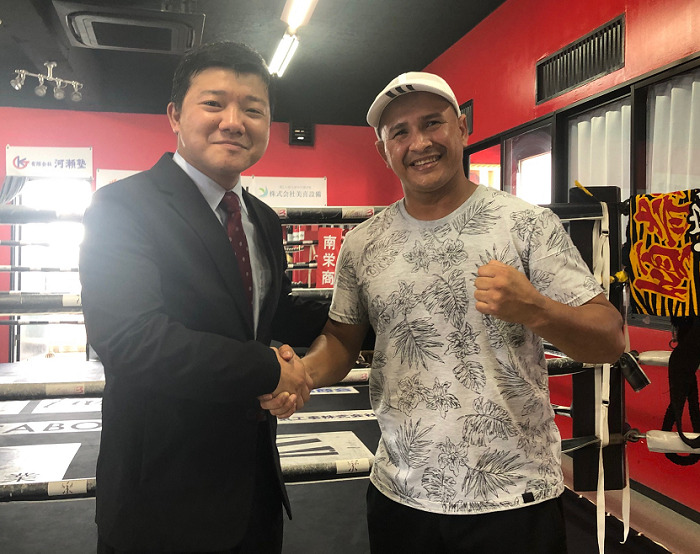 The 43-year-old Landaeta also had the WBA light flyweight title fight in 2016 with Ryoichi Taguchi of Watanabe Boxing Gym in his very last fight. Landaeta lost in all these three fights.
The gym said at the same time Koki's younger brother and vice-head of the gym Daiki Kameda, 33, will assume the post of the gym's head so that the 35-year-old Koki can concentrate on his activities as a promoter vis-à-vis his 3150FIGHT boxing matches in the name of ''the founder.''
At present, there are as many as 18 professional boxers, led by Japanese heavyweight champion Brandon Mitsuro Tajima.
Daiki Kameda said, ''It will be all the same even though I was elected the vice-head. I want to nurture a world champion by horning their good points. At the same time, I also want to teach boxing to children.''