The second ''Phoenix Battle Seoul,'' jointly staged by Ohashi Boxing Promotion and local promotions, was held late last week in the South Korean capital with former undisputed world bantamweight champion Naoya ''the Monster'' Inoue of Ohashi Boxing Gym attending.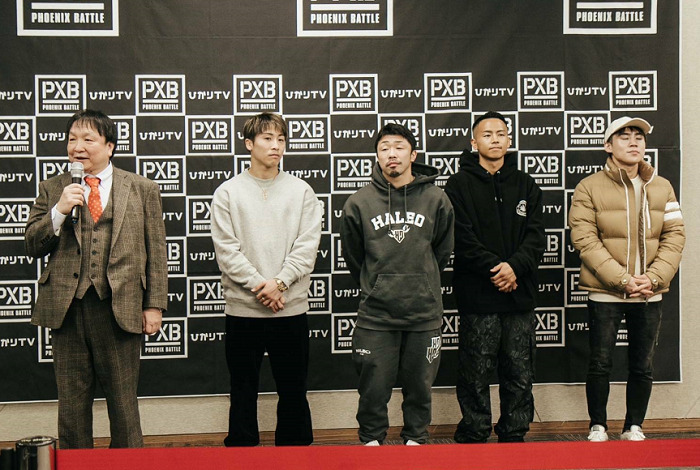 While several boxing tournaments were held among South Korean boxers, no Japanese boxers competed in the event on Feb. 18.
But Oriental and Pacific Boxing Federation super bantamweight champion Yoshiki Takei of the gym engaged in an exhibition match with an up-and-coming South Korean boxer. Inoue served as a cornerman for Takei along with the gym's trainer Akira Yaegashi.
Ohashi gym held the first ''Phoenix Battle Seoul'' last November to vivify the otherwise-subdued South Korean boxing world. It hopes to promote the further tournaments continuously, according to the gym.
Photo by Ohashi Boxing Gym