World Boxing Association super and International Boxing Federation bantamweight champion Naoya ''Monster'' Inoue, who will defend his titles against Australian Jason Moloney on Oct. 31 (Nov. 1 Japan time) at the MGM Grand Las Vegas in the United States, appeared relaxed after clearing the weigh-in held earlier in the afternoon here on Oct. 30.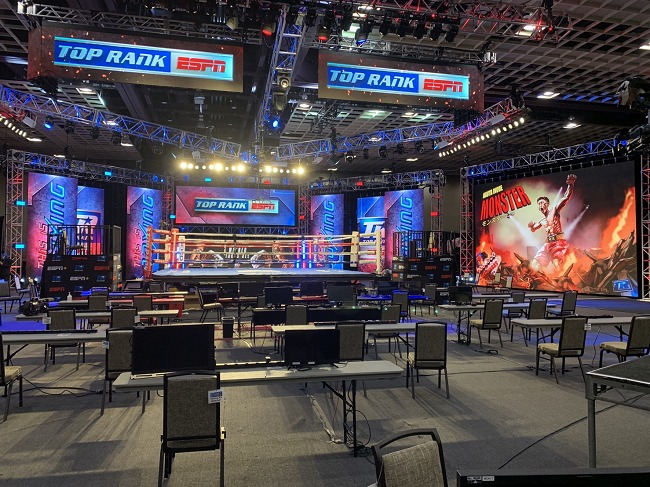 Hideyuki Ohashi, head of Ohashi Boxing Gym to which Inoue belongs, said Inoue looks fine as he feels at his ease.
The 27-year-old Inoue received fluid replacement immediately after the weigh-in, then gave an interview to WOWOW Inc., which will televise the fight in Japan, and took cold sweet drink prepared beforehand.
Inoue then ate steak and cooked rice at his hotel room before giving an interview to ESPN Inc., which will broadcast the bout, by way of Zoom, thereby winding up all the prefight interviews.
He will have steak delivered again for dinner at his room and will take a PCR test at 9 p.m. for the third time since arriving in Las Vegas on Oct. 18. All the other boxers, trainers and staff concerned will also take the same test. They will then be secluded in their respective hotel rooms until the following morning due to the novel coronavirus pandemic. Photo by Ohashi Boxing Gym