The World Boxing Organization flyweight fight for a vacant title between Japan's Junto Nakatani of M.T Boxing Gym and Giemel Magramo of the Philippines, postponed twice due to the novel coronavirus pandemic, will become the first men's world title fight in Japan this year since the start of the COVID-19 pandemic earlier this year as it will be held on Nov. 6 at Tokyo's Korakuen Hall.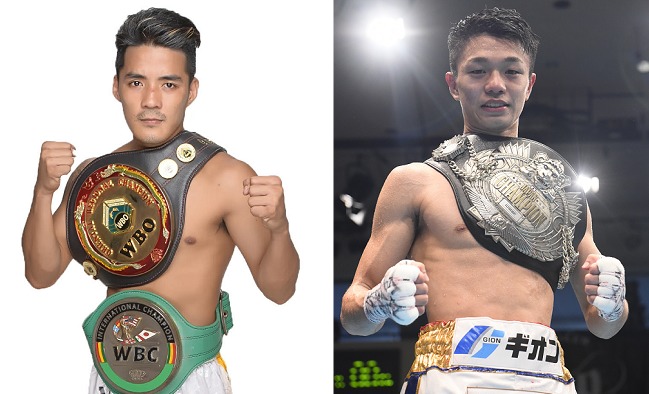 This is because the World Boxing Association light flyweight title fight between super champion Hiroto Kyoguchi of Watanabe Boxing Gym and Thai challenger Thanongsak Simsri, originally scheduled for Nov. 3, was cancelled as Kyoguchi and his chief trainer tested positive in PCR tests on the eve of the fight.
If the third-ranked Nakatani beats the top-ranked Magramo, Nakatani will become Japan's first world champion since Takuma Inoue captured the World Boxing Council's world bantamweight interim title in December 2018.
The 22-year-old southpaw had been practicing ''karate'' until taking up boxing when he was a sixth-grade pupil of an elementary school. He became a national champion in boxing during his junior high school days. After graduating from the junior high school, Nakatani did not enter a high school. He went to the United States and sat at the feet of Rudy Hernandez, a noted boxing trainer. They still maintain a good teacher and student relationship.
All of the Nakatani's family members then moved to Sagamihara in Kanagawa Prefecture, southwest of Tokyo, from Mie Prefecture, central Japan, for the sake of boxing.
Nakatani made his professional debut in 2005 from the local M.T gym and has continued his boxing career step by step, winning the all-Japan rookie's title, Japan youth championship, the Japanese flyweight title and cracking the world flyweight rankings, thereby setting the stage for his world title challenge.
During the course of his 15-year professional career, he has racked up 20 straight wins, including 15 knockouts, and will now take a crack at a world title commandingly. Winning a world title is not only his dream but also his family members' dream.
Nakatani, who stands a tall 171 centimeters as a flyweight, will utilize his long reach, speed and footwork by moving side to side.
But Nakatani said at a recent press conference, ''I have practiced hard by doing a short-range boxing by throwing many short punches. I think I have mastered the short-range fighting to a considerable extent. I also think I have mentally improved a lot. I am determined to become a world champion on Nov. 6.''
For his part, the 26-year-old Magramo, regarded widely as a clever boxer, is a kind of fighter who throws smooth punches and can pick up the tempo. Once he sees a chance, he swarms all over his opponent by landing hard punches as his 24-1 win-loss record with 20 KOs shows.