Former World Boxing Association super featherweight champion Takashi Uchiyama held a ceremony commemorating the formal opening of the KOD STUDIO fitness club in his home town of Kasukabe, Saitama Prefecture, on July 11.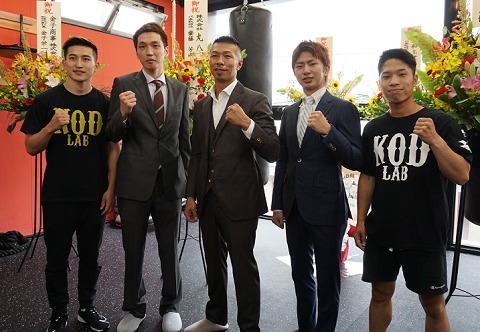 While the club in the north of Tokyo was initially launched in February this year, it was forced to be closed in April due to the wave of the new coronavirus infection.
KOD signifies hard-hitting Uchiyama's nickname of ''knockout dynamite.'' The 40-year-old Uchiyama, who successfully defended the title 11 times with a 24-2-1 win-loss-draw record, including 20 KOs, emphasized before invitees, ''It has always been my wish to contribute to further vivifying my hometown of Kasukabe. While the number of the club members is around 80 at present, I want it to be at least 200.