The Japanese winners of the AIBA Men's World Boxing Championships held in Serbia's capital Belgrade early this month, bantamweight Tomoya Tsuboi and welterweight Seon Okazawa, held a joint press conference online on Nov. 11 and expressed their desire to win gold medals at the future amateur games, including Paris Olympics in 2024.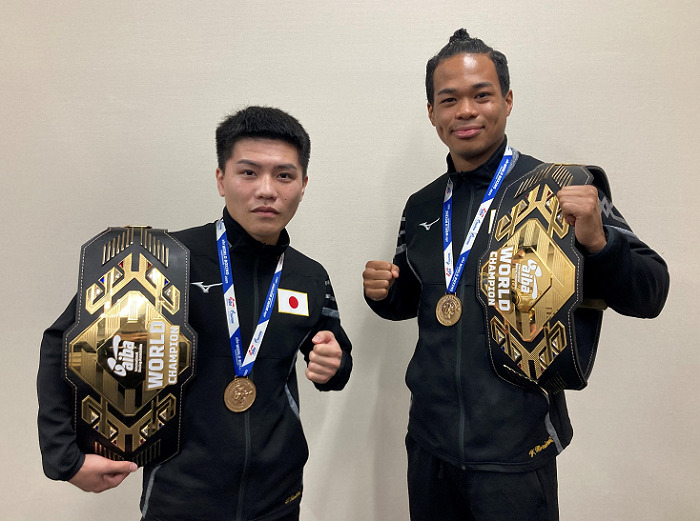 While both said they still do not have a sense of reality (about having won the championships), they firmly set their sights on their future target, including next year's Asian Games in China's Hangzhou, with Okazawa emphasizing, ''In the final analysis, I want to win the gold medal at the Paris Olympics.''
As for the just-ended world championships, the 25-year-old Okazawa said, ''I was able to win because I stuck to my style of boxing.'' Tsuboi, also 25, said, ''I enjoyed every single match at the championships. I will correct the problem found in the championships so that I can win the Asian Games.''
At present, Tsuboi, Okazawa, and other team members are in the midst of self-imposed isolation at a given facility after returning to Japan on Nov. 6 in accordance with quarantine rules for people entering the country.
Tsuboi and Okazawa are the first and only Japanese amateur boxers in history who have ever won the world championships.
(Photo by Japan Boxing Federation)