Former three-weight world champion Kosei Tanaka of Soul Box Hatanaka Boxing Gym held a press conference online on May 12 and said he is determined to knock out World Boxing Organization's Asia-Pacific super flyweight champion Masayoshi Hashizume of Kadoebi Boxing Gym when he challenges Hashizume for the latter's title on June 29 at Tokyo's Korakuen Hall.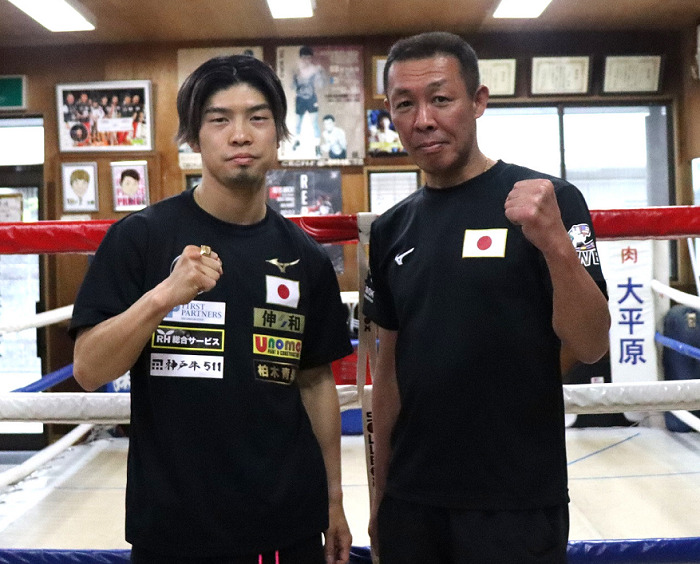 While the 26-year-old Tanaka commended southpaw Hashizume's orthodox fighting style and the fact that he is undefeated, Tanaka declared by saying, ''I will knock him out by overwhelming him more so than what my head (Hatanaka) is expecting.''
This is because Hatanaka, who also attended the press conference, is expecting Tanaka to show ''an astounding fight.''
Tanaka trained at a gym run by noted Cuban trainer Ismael Salas in Las Vegas, Nevada for about a month from the beginning of early March and is said to have got motivated tremendously. ''I did only what Mr. Salas told me to do,'' Tanaka said.
According to Hatanaka, if and when Tanaka beats Hashizume, 28, he plans to have him take a crack either at the WBO or at the International Boxing Federation world super flyweight title. But Tanaka hopes to face World Boxing Association ''super'' and World Boxing Council world super flyweight champion Juan Francisco Estrada of Mexico in the final analysis.
Tanaka, who had captured WBO minimumweight, light flyweight and flyweight crowns, lost to WBO super flyweight champion Kazuto Ioka of Shisei Boxing Gym for the latter's title on Dec. 31 2020.
Tanaka has a record of 16 wins, including nine KOs, against a loss, while Hashizume has 19 wins, including 11 KOs, with two draws.
Photo by Soul Box Hatanaka Boxing Gym