Naoya ''The Monster'' Inoue of Ohashi Boxing Gym, the world bantamweight champion in three of the four major sanctioning bodies, resumed training at the gym on June 28 following his victory over Nonito Donaire of the Philippines to unify the latter's title earlier this month.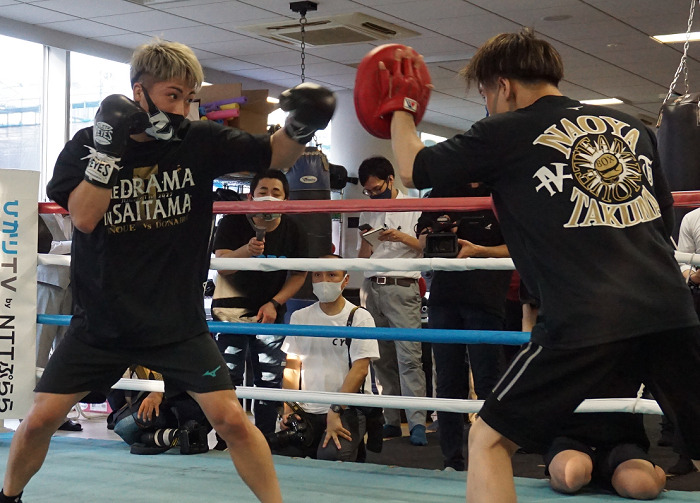 The 29-year-old Inoue, who added the World Boxing Council's title to his World Boxing Association ''super'' and International Boxing Federation crowns, sets his sights on fighting with World Boxing Organization bantamweight ruler Paul Butler of Britain within this year to wrap up his ''job'' at the bantamweight.
''I am thinking about fighting with him (Butler) in December,'' adding he plans to begin sparring sessions from July. If the fight date has been decided, sparring partners from Europe are to be invited, according gym officials. Also, a special camp training to strengthen physical performance is planned.
Ohashi gym head Hideyuki Ohashi said, ''Though we cannot say nothing definite now, it will surely be a spectacular fight.'' Ohashi hinted that Inoue's purse might be the largest in his career.
''I have been able to take a rest over the past three weeks (since his June 7 fight with Donaire). It's business as usual,'' Inoue said.
Since Inoue demolished Donaire with a second-round technical knockout, he said, ''It couldn't have been better. I think I have, therefore, no areas of improvement. I hope I can solve problems, if any, while training.''
Inoue will step up the physical training under Ohashi gym trainer Akira Yaegashi and will maintain his weight-losing and recovery methods adopted for his fight with Donaire.
Undefeated Inoue has 23 straight wins, including 20 KOs, while the 33-year-old Butler has a 34-2 win-loss tally with 15 KOs.