Former World Boxing Association super bantamweight champion Shun Kubo of Shinsei Boxing Gym announced his retirement from boxing in his Facebook on June 25 as he said he will hang up his gloves with his most recent bout with Ryo Sagawa (of Misako Boxing Gym) on Apr. 12 in Tokyo as his last bout.
The 32-year-old Kubo said, ''I realized that I cannot build a fit mental health and body as a fighter. That's all there is to it.''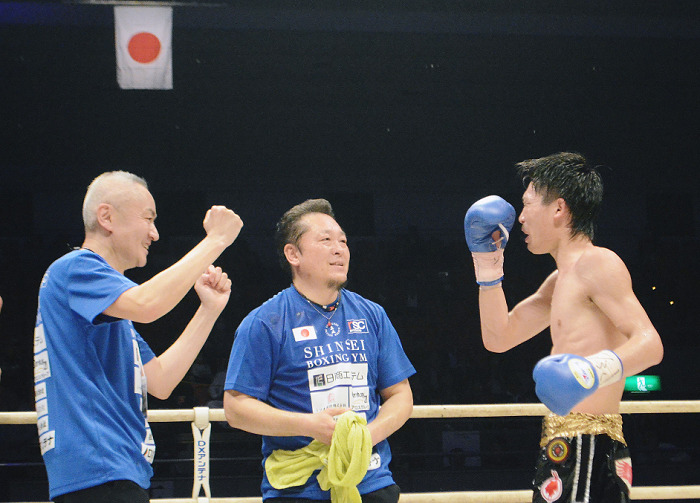 Kubo started boxing when he was a third-year student of a junior high-school in Kyoto Prefecture. After fighting as an amateur for several years during his high-school and university days, Kubo turned pro from the Shinsei gym in 2013.
He won the Oriental and Pacific Boxing Federation super bantamweight title in December 2015 and successfully defended the title twice. After relinquishing the OPBF crown, Kubo captured the WBA super bantamweight crown in April 2017 in Osaka from Nehomar Cermeno of Venezuela via a close decision but lost the title in his first title defense with a ninth-round TKO to Daniel Roman of the United States in September that year in Kyoto Prefecture.
While Kubo then moved up in weight and challenged WBA featherweight champion Xu Can of China in May 2018 in China's Fuzhou in Jiangxi Province, he was stopped in the sixth round.
Though Kubo won twice after that, he was in bad form due partly to his eye trouble. He was then knocked out in the third round in his fight against Sagawa this year.
''Thanks to those who were rooting for me, I was able to continue fighting until recently,'' Kubo made a comment.