Nietes arrives in Japan for July 13 challenge to WBO super flyweight champ Ioka
Jul 07, 2022 12:26 pm
Top-ranked challenger Donnie Nietes of the Philippines arrived in Japan on the night of July 6 to challenge World Boxing Organization super flyweight champion Kazuto Ioka of Shisei Boxing Gym for the latter's title on July 13 in Tokyo.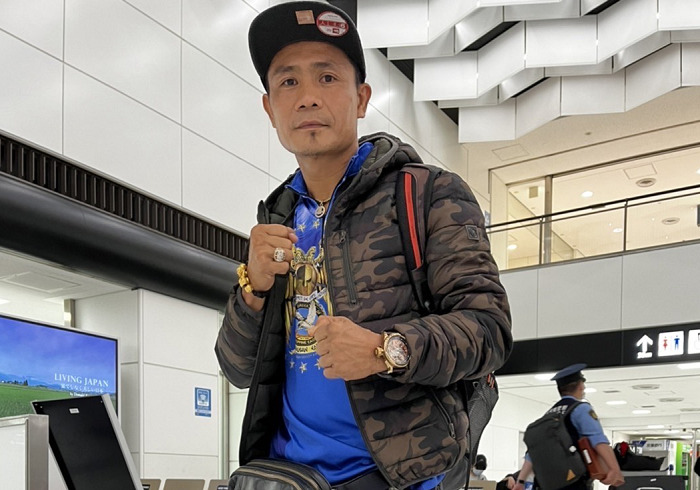 Nietes beat Ioka for the then vacant WBO super flyweight title with a split decision in Macau on New Year's Eve of 2018, becoming the four-division titleholder. But Nietes relinquished the title without defending it and had an absence of about two years and three months before returning to the ring (for contractual reasons).
But he returned to the ring in April last year with a 10-round victory over Pablo Carrillo of Colombia for his first fight in two years and three months and had a 10-round draw with Norbelto Jimenez of the Dominical Republic in December that year.
The 40-year-old Nietes put out his message for his visit to Japan as follows:
''I have prepared well with the aid of my teammates for the upcoming world super flyweight title match and am in a superb condition. I am happy that I can fight again with Ioka and at the same time am excited. Ioka has done very good fights so far, and I am excited to be able to face the advanced Ioka in terms of strategies and movement. I am motivated by the existence of my family members and my future life. I am sometimes called a legend, which is stimulating me to continue fighting even if I get older.''
The 33-year-old Ioka, who also is a four-division titlist, has a record of 28 wins, including 15 KOs, against two losses. For his part, Nietes has a 43-1-6 win-loss-draw record with 23 KOs.
The scheduled 12-rounder will be held at Ota City General Gymnasium.
Photo by Shisei Boxing Gym