Top-ranked Japanese super welterweight Rei Nakajima of Neyagawa Ishida Boxing Club will face second-ranked Koki Koshikawa of Ichiriki Boxing Gym in an eight-round fight in Osaka prefectural city of Toyonaka as the main event of the 3150FIGHT SURVIVAL vol. 2 boxing matches on Nov. 27, Koki Kameda, the promoter of the 3150FIGHT series, said in Osaka on Sept. 29.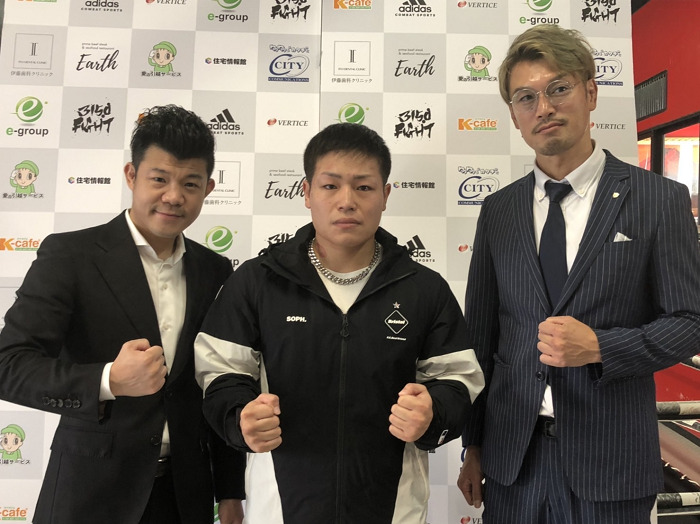 While Kameda Promotion Co. initially planned to stage the event only once as 3150FIGHT SURVIVAL vol.2, the company had to split the event into two (from the noon for the vol.2 and from 5 P.M. for the vol.3) at 176BOX gymnasium in consideration of a large number of boxers wanting to enter the event due to the expected high purse paid in cash. The purse will be twice as much as what they received in their past fights.
At present, more than 30 professional boxers want to compete in the event. In addition to the expected high guarantee, all the bouts will be shown via ABEMATV, a Japanese live television streaming website, which is another reason for many boxers want to compete in the event, according to the promotion.
Nakajima is expected to receive 1 million yen (about 6,930 U.S. dollars) while Koshikawa is guaranteed to receive 600,000 yen in purse.
The 24-year-old Nakajima is short for a super welterweight boxer but is big-boned. He turned pro by leaving Tokyo University of Agriculture after having amateur bouts. He has a professional record of five wins against a loss but has no knockout win.
For his part, the 31-year-old Koshikawa, a graduate of Komazawa University, also competed as an amateur boxer and now has a professional record of nine wins, including six KOs, against four losses. The winner of the fight is expected to take a crack at the title held by Makoto Kawasaki of RK Kamata Boxing Family Gym.
The details of the vol.3 are expected to be announced eventually, according to promotion sources.