World Boxing Organization bantamweight champion Paul Butler of Britain arrived at Tokyo's Haneda airport on Dec. 6 for his title unification fight with World Boxing Association ''super,'' International Boxing Federation and World Boxing Council bantamweight champion Naoya ''The Monster'' Inoue of Ohashi Boxing Gym on Dec. 13 in Tokyo.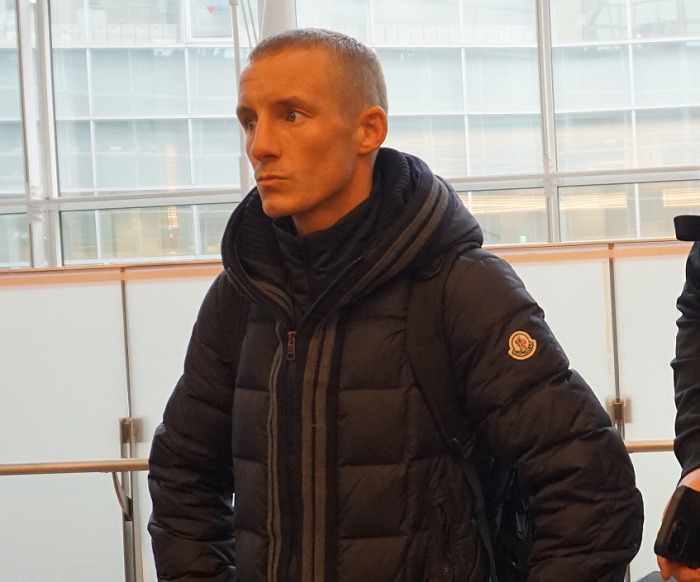 Accompanied by six other members, including his trainer Joe Gallagher, the 34-year-old Butler told reporters at the airport that he is in a good condition for the fight.
Asked about the reason why he accepted the fight (with Inoue), Butler said there is no reason not to accept the fight because he thinks this is the best bantamweight bout.
When a reporter told Butler about the fact that Inoue, 29, thinks the upcoming fight will become a prolonged one, Butler, wearing a bitter laugh, said he (Inoue) says that before any fight because he respects a (world) champion.
Butler is said to have completed all the necessary training in Britain and is expected to concentrate on final adjustment, including his weight control.
The scheduled 12-round title fight will be held at Ariake Arena.
Butler has a record of 34 wins, including 15 knockouts, against two losses, while Inoue has 23 straight wins, including 20 knockouts.