Noted Los Angeles-based trainer Mack Kurihara, an American of Japanese ancestry, died of a brain hemorrhage on Jan. 22 (Japan time), Yasuei Yakushiji, the head of Yakushiji Boxing and Fitness Gym for which Kurihara used to serve as a trainer, said. He was 90.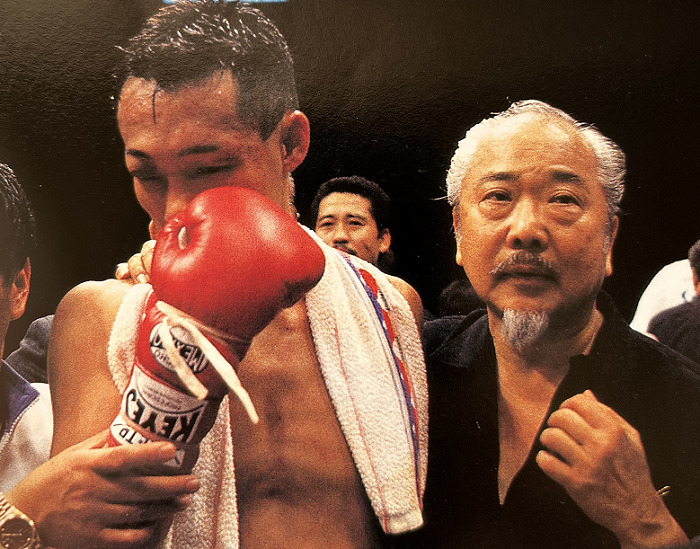 According to Yakushiji, Kurihara became unconscious on the preceding day when he fell down to hit his head against the floor.
Born in Honolulu, Hawaii, in 1932, Kurihara was responsible for having Paul Banke of the United States capture the World Boxing Council world super bantamweight title.
Yakushiji of Matsuda Boxing Gym was in Los Angeles around that time, and Kurihara eventually became Yakushiji's trainer, which eventually led to Yakushiji winning the WBC world bantamweight title in December 1993.
Kurihara also served as a chief trainer for Yakushiji when he clashed with then WBC interim bantamweight champion Joichiro Tatsuyoshi of Osaka Teiken Boxing Gym in December 1994 in Nagoya, in which Yakushiji beat Tatsuyoshi in an exciting fight.
With this fight as a turning point, Kurihara's reputation grew, and many top-notch Japanese boxers sat at the feet of Kurihara. Hideki Todaka of Midori Boxing Gym was one of them as he became the World Boxing Association super flyweight champion in 1999 and then the WBA interim bantamweight champion in 2003.
Kurihara was known for his hard training as he put an enormous emphasis on sparring sessions as Yakushiji said, ''His training method matched me. True, he was a difficult person in some respects but he was also a considerate person.''