World Boxing Association's top-ranked flyweight Seigo ''Yuri'' Akui of Kurashiki Moriyasu Boxing Gym, hammered out a lopsided 10-round decision over previously undefeated Jayson Vayson of the Philippines on Feb. 4 at Tokyo's Korakuen Hall.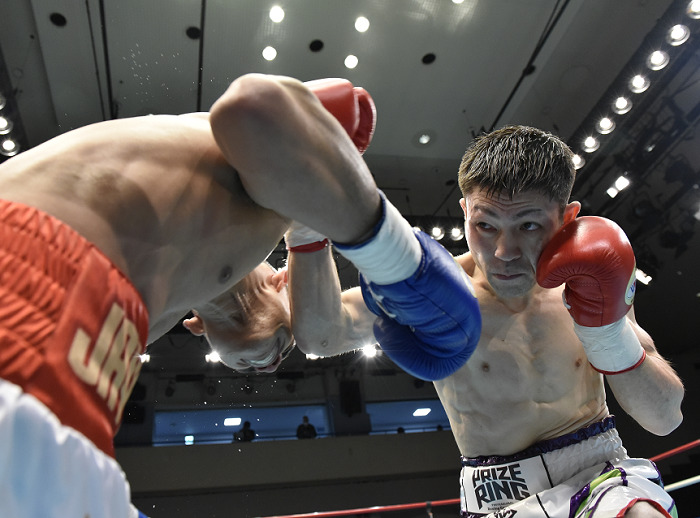 The 27-year-old Akui, who is also ranked fifth in the flyweight division by the World Boxing Organization as well as the International Boxing Federation and sixth by the World Boxing Council, will set the stage for his world title challenge this year.
Akui said after the fight, ''I will do my best so that I can become a world champion. I had to take a pan-relief drug because I got my left hand injured during my training session several days ago. But I have a perverse sense of character and wanted to control the fight with my left hand. I have been practicing with the theme that 'those who rule the left hand will rule the world.' I think I was able to make sure of it.''
While there were no knockdowns in the day's fight, Akui fended off the 21-year-old Vayson's offense with his tight block. He landed left jabs, left hooks to the body, straight rights to the head and ended the fight on top.
With the victory, Akui has a record of 18 wins, including 11 knockouts, against two losses and a draw. For his part, Vayson, the WBC's 16th-ranked light flyweight, now has a 10-1-1 win-loss-draw tally with one no contest. He has five KOs.