The World Boxing Organization's top-ranked Asia-Pacific super bantamweight Kazuki Nakajima of Ohashi Boxing Gym battered third-ranked Kenny Demecillo of the Philippines into submission in the eighth round to win the vacant WBO title on Feb. 16 in Tokyo.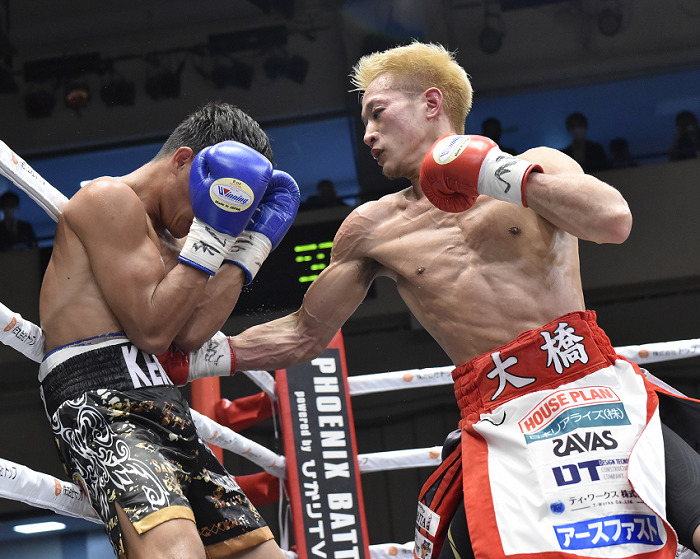 The technical knockout of the scheduled 12-rounder at Korakuen Hall came 2 minutes and 45 seconds into the round when Demecillo's corner threw a towel into the ring after the left-handed Nakajima unleashed a barrage of right and left combinations to the Filipino by putting him against the ropes.
Immediately before that, the referee issued a standing count on Demecillo due to Nakajima's onslaught.
Up until the stoppage, Demecillo, 30, fought well by throwing left and right hooks although Nakajima, 29, controlled the fight by chiefly working his opponent's body.
After the fight, Nakajima said, ''I really wanted a clean knockout. But my opponent fought well, which made it difficult to score a clean knockout. I want to continue to win until I become a world champion.''
With the victory, Nakajima, who was a former Oriental and Pacific Boxing Federation bantamweight champion, improved his record to 14 wins, including 12 KOs, against a loss and a draw, while Demecillo fell to a 16-6-2 win-loss-draw tally with 10 KOs.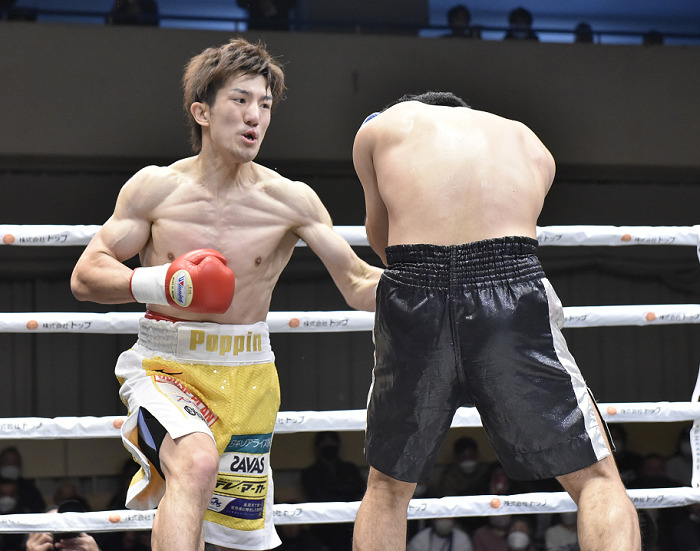 Meanwhile, former WBO Asia-Pacific and Japanese super lightweight champion Koki Inoue of Ohashi gym stopped Thailand's second-ranked lightweight Phakorn Aiemyod in the second round of a scheduled eight-round nontitle bout, marking his successful return to the ring for the first time in two years and seven months in one of the undercard bouts.
The left-handed Inoue, a cousin of Naoya ''the Monster'' Inoue, landed right jabs from the opening round and decked his opponent late in the round with a hard straight left for a mandatory count. Phakorn managed to survive the round.
While Phakorn, 27, came forward desperately in the second round, Inoue, 30, connected with a counter left to the head, dropping the Thai face first, which made the referee stop the fight immediately. The time of the TKO was 38 seconds into the round. Phakorn's damage was such that he could not get up for the time being.
Inoue hung up gloves when he lost the Japanese title to Daishi Nagata of Misako Boxing Gym with a TKO in July 2020 for his first defeat in his professional career.
After the fight, Inoue said, ''I'm home! I think I am stronger than I was before the retirement.''
With the win, Inoue improved his record to 16 wins, including 13 KOs, against a loss, while Phakorn fell to a 4-1 win-loss tally with four KOs.