Ex-world super bantamweight champ Iwasa announces retirement from boxing
Jun 07, 2023 16:22 pm
Former International Boxing Federation super bantamweight champion Ryosuke Iwasa of Celes Boxing Sports Gym said on June 6 at the gym in Chiba prefecture, east of Tokyo, he will hang up his gloves, putting an end to his 15-year pro career.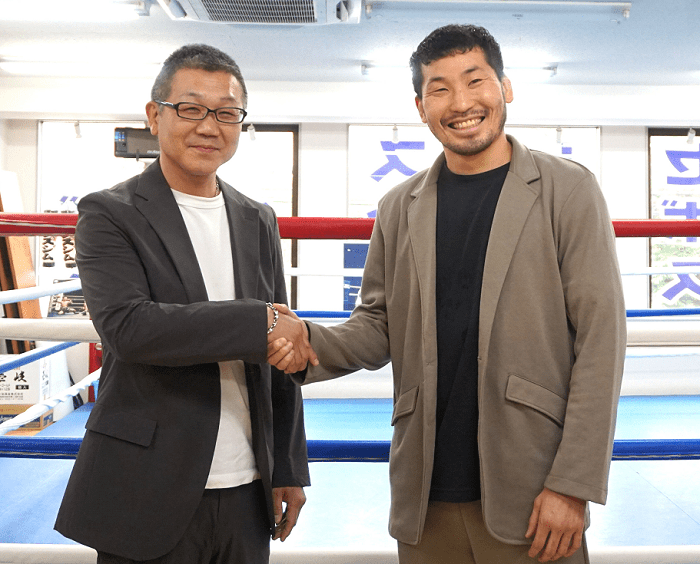 The 33-year-old Iwasa, who suffered a decision loss to Japhethlee Llamido of the United States in a featherweight eight-rounder in South Korea on Apr. 15, told reporters, ''With the Apr. 15 fight in South Korea, I decided to quit boxing as I was soundly beaten in the fight. I think I followed through boxing and was satisfied with it. I want to thank everybody concerned with me. I will never forget how nice they were to me.''
He cited his technical knockout win over Marlon Tapales of the Philippines in December 2019 in New York for the IBF interim world super bantamweight championship bout as the memorable fight for him.
The gym's head Shoji Kobayashi said, ''Ever since I opened the gym 20 years ago, we walked there almost together.'' Kobayashi also cited Iwasa's fight with Tapales as his best bout.
Iwasa's lifetime record was 28 wins, including 18 KOs, against five losses.