Police officer-cum-professional boxer Daisuke Sugita of Watanabe Boxing Gym will fight for the World Boxing Organization's vacant global featherweight title on Apr. 7 in Taiwan, organizers said on Feb. 24.
The scheduled 10-round fight with Yu Che Li will be held at Taipei's Pavilion of New Fashion, according to the organizers. It will be the second time for the 34-year-old Sugita to fight in Taiwan as he won a bout there in November 2019.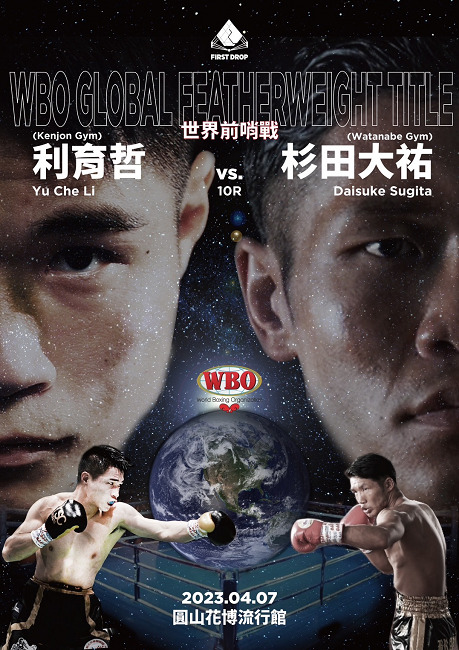 Sugita made a statement to the effect that he will fight for the people who have supported him for the past 10 years, including his amateur days, adding he is determined to win the fight so that he is a strong police officer and a father (of the soon-to-be-born his third child).''
Sugita has a record of seven wins, including three knockouts, against three losses, while Li, 29 has a 7-3-2 win-loss-draw tally with five KOs. Li stopped Kazuhiro Imamura of Honda Fitness Boxing Gym last October in Kumamoto Prefecture, southwestern Japan.
Active exchanges between Japanese and Taiwanese boxers are expected to continue.