The World Boxing Council's fourth-ranked lightweight Shuichiro Yoshino of Misako Boxing Gym exuded confidence during a public workout on March 16 at the gym in Tokyo in preparation for his fight with third-ranked Shakur Stevenson of the United States on Apr. 8 (Apr. 9 Japan time) in the State of New Jersey to decide a challenger to the WBC champion.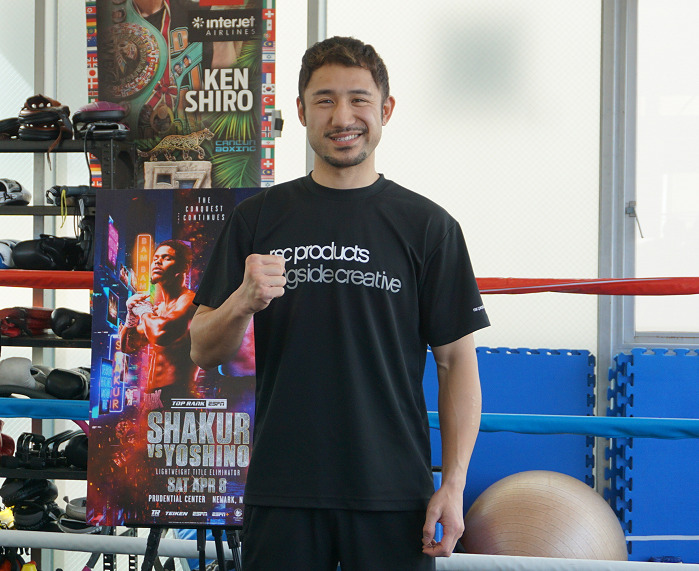 The scheduled 12-rounder with the 25-year-old Stevenson will be held at the state's Prudential Center in Newark.
The 31-year-old Yoshino, who relinquished his Oriental and Pacific Boxing Federation lightweight and the World Boxing Organization's Asia-Pacific lightweight titles to concentrate on the upcoming bout, will be pitted against the left-handed Stevenson for his first fight against a southpaw after turning pro in December 2015.
Since the 25-year-old Stevenson, a former WBO world featherweight champion and a former WBC and WBO world super featherweight kingpin, is known for his speed and good defense, Yoshino said, ''While I may not be able to land my first and second punches, I am determined to continue my offense so that I can hit him with punches he is unexpected.''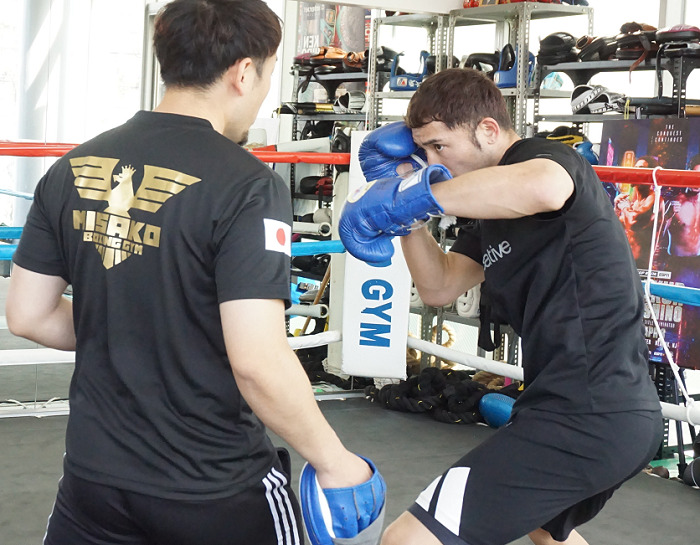 During the training, Yoshino sometimes switched his stance from the usual orthodox to a southpaw (to befuddle his opponent).
Yoshino has so far sparred with top-notch left-handed boxers, including former amateur star Torao Imanaga and Katsuya Yasuda, both of Ohashi Boxing Gym, along with his stablemate and OPBF super lightweight champion Daishi Nagata and all-Japan amateur champion Yuta Akiyama of Japan Self-Defense Forces.
While Stevenson was the 2014 Rio De Janeiro bantamweight silver medalist, Yoshino has an advantage in terms of physical frame as he made his professional debut at welterweight.
''I will fight as a Japanese representative, '' said Yoshino, who will leave for the U.S. on March 29 and will enter Newark after training in Los Angeles.
Yoshino has a record of 16 straight wins, including 12 knockouts, while Stevenson is also undefeated in his 19 professional bouts, nine by KO.