Sakai retains Japan welterweight title for 1st time by decisioning Nojima
Sep 03, 2023 8:56 am
  Shoki Sakai of Yokohama Hikari Boxing Gym hammered out a 10-round unanimous decision over top-ranked challenger Hiroya Nojima of Yakushiji Boxing and Fitness Gym, and successfully defended his title for the first time on Sept. 2 in Tokyo.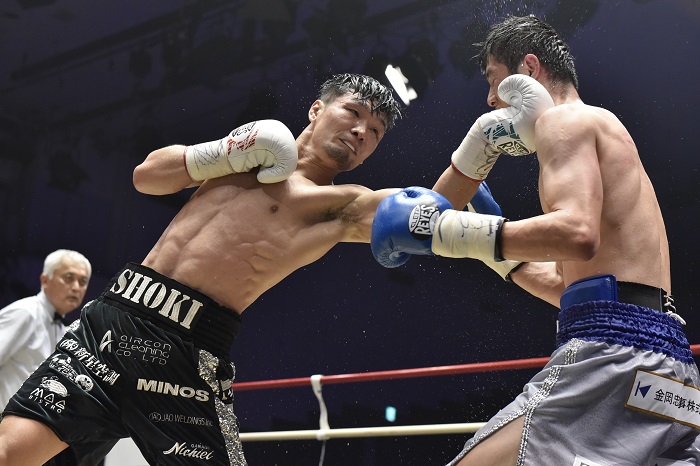 The fight was held at Korakuen Hall as the chief supporting card for the nontitle fight between Kenichi Ogawa of Teiken Boxing Gym and Marvin Esquierdo of the Philippines.
The 32-year-old Sakai, who had fought many times in Mexico and the United States before making his Japanese debut in 2020, chased Nojima, a former World Boxing Organization's Asia-Pacific middleweight champion, all the way by throwing left jabs and working his body.
While the 28-year-old Nojima attempted uppercuts and body shots, the tight-guarded Sakai did not allow him to land clean hits. Sakai piled up points by scoring effective punches and ended the fight on top. All three judges scored the fight 98-92 in favor of Sakai. There were no knockdowns in the fight.
After the fight, Sakai said, ''I can heave a sigh of relief now because I was able to win. But since Mr. Nojima was a clever boxer, I could not do my kind of boxing. It was a good experience for me.''
With the victory, Sakai improved his record to 28 wins, including 15 KOs, against 13 losses and three draws. For his part, Nojima impaired to an 11-2-1 win-loss-draw tally with five KOs.