Inoue takes usual medical checkups in Las Vegas before Oct. 31 fight
Oct 20, 2020 10:24 am
World Boxing Association super and International Boxing Federation bantamweight champion Naoya ''Monster'' Inoue, who arrived in Las Vegas, NV on Oct. 18 to defend his titles against top-ranked World Boxing Organization bantamweight Jason Moloney of Australia at the MGM Grand on Oct. 31 (Nov. 1 Japan time), went through various medical checkups on Oct. 19, according to Ohashi Boxing Gym to which Inoue belongs.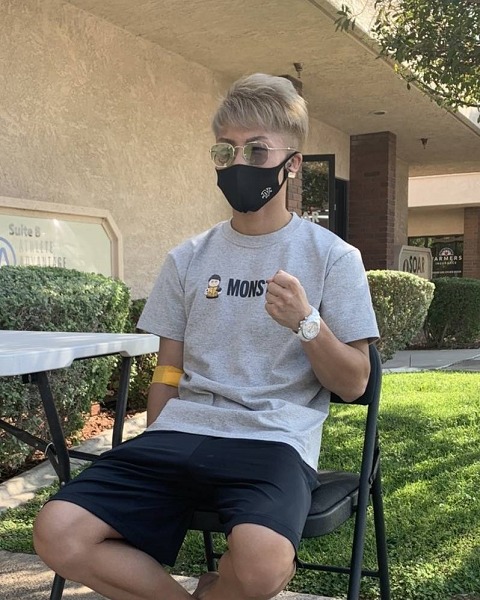 Inoue, 27, took customary ophthalmology, MRI brain scan and magnetic resonance angiography tests in the morning and a PCR and blood tests in addition to a physical exam in the afternoon.
Since this will be the second time Inoue will fight in the United States and third in the world, he looked relaxed and took them calmly, the gym said.
Hideyuki Ohashi, head of the gym and other usual members of the gym will leave for Las Vegas on Oct. 21, Ohashi said.
The 29-year-old Moloney, who is currently ranked second by the WBA and fourth by the IBF, has been in Las Vegas since Oct. 2 to set the stage for his biggest bout in his career.
The scheduled 12-rounder will take place at the MGM Grand Conference Center behind closed doors to avoid COVID-19.
Inoue is undefeated in his 19 bouts, including 16 knockouts, while Moloney has a 21-1 win-loss record with 18 KOs. Photo by Ohashi Boxing Gym