OPBF/WBO Asia-Pacific champ Toyoshima to face Sakai in OPBF welterweight title match in Dec.
Oct 05, 2021 9:53 am
Oriental and Pacific Boxing Federation-cum-World Boxing Organization Asia-Pacific welterweight champion Ryota Toyoshima of Teiken Boxing Gym will defend his OPBF title against fifth-ranked OPBF contender Shoki Sakai of Yokohama Hikari Boxing Gym on Dec. 4 at Tokyo's Korakuen Hall, Teiken gym said on Oct. 4.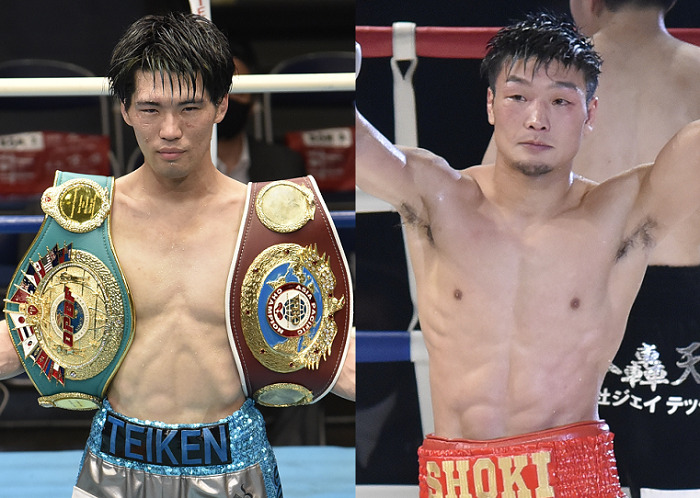 It will be the 25-year-old Toyoshima's second defense of the OPBF title he won from Riku Nagashima of Kadoebi Boxing Gym in January this year.
Toyoshima successfully defended the title for the first time in May by knocking out then WBO Asia-Pacific kingpin Yuki Beppu of Kurume Kushima & Yuki Beppu Gym in their title unification match. This time, Toyoshima will lay the OPBF title alone on the line.
For his part, the 30-year-old Sakai, who made his professional debut in Mexico and fought mostly in the country and the United States until returning to Japan in 2020. Sakai last fought in August by visiting Mexico and knocked out the latter's Dario Ferman, thereby successfully returning to the ring after dropping a close decision to Keita Obara of Misako Boxing Gym for the latter's Japanese welterweight title in April.
Toyoshima has a record of 14 wins, including nine KOs, against two defeats and a draw. Sakai has a 26-12-2 win-loss-draw tally with 14 KOs.