Top amateur boxer Kaiyu Toyoshima of Toyo University of Tokyo will turn pro from Ohashi Boxing Gym in Yokohama, the gym said on Jan. 8.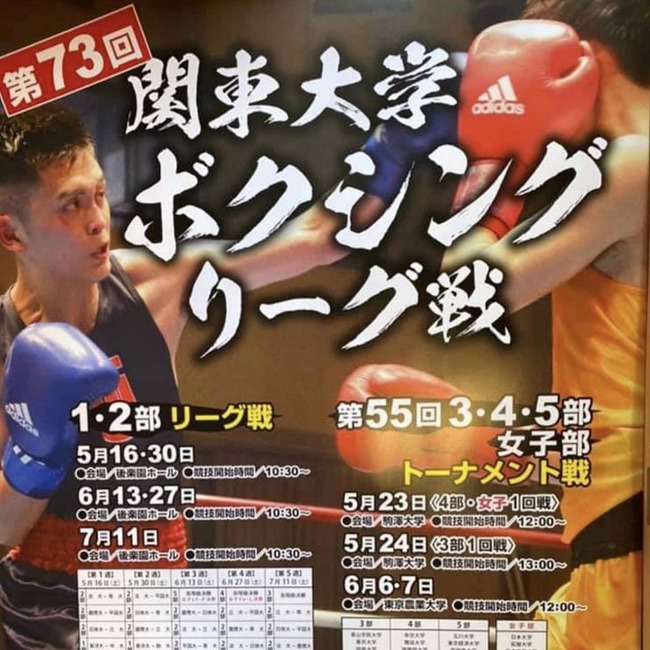 But the details like when he will take a test to become a professional boxer and the date for his debut have not yet been decided. He chiefly competed in the flyweight division.
The 21-year-old Toyoshima started boxing at the Yokohama-based gym when he was a junior high-school student.
He contributed greatly not only to the university's first title in the eastern Japan university league competition in 2019 but also to the all-Japan university title in that year.
While he served as the captain of the team when he was a senior, the eastern Japan league competition was cancelled last year due to the novel coronavirus pandemic.