World Boxing Association middleweight ''super'' champion Ryota Murata of Teiken Boxing Gym will possibly fight in April or May, President Akihiko Honda of the gym told reporters on Jan. 12, which fell on Murata's birthday.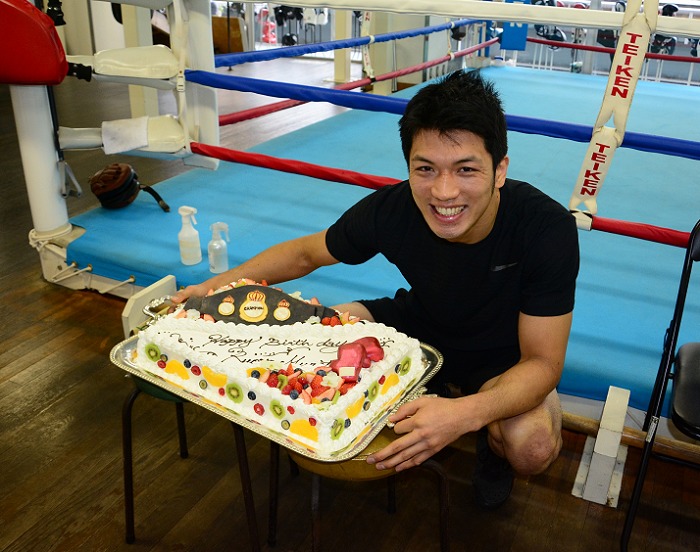 According to Honda, while he had tried hard to stage Murata's bout around February this year, it did not bear fruit due to the novel coronavirus pandemic. Honda went on he is then aiming at setting a date for Murata's next fight around April or May though nothing definite has been decided yet.
Murata has been laid off since stopping Steven Butler of Canada in December 2019 for his first defense of the title he recaptured from Rob Brant of the United States in July that year.
If Murata successfully clears this spring's fight, he will probably be pitted against a big-name opponent (like International Boxing Federation middleweight kingpin Gennadiy Golovkin of Kazakhstan) around September, according to Honda.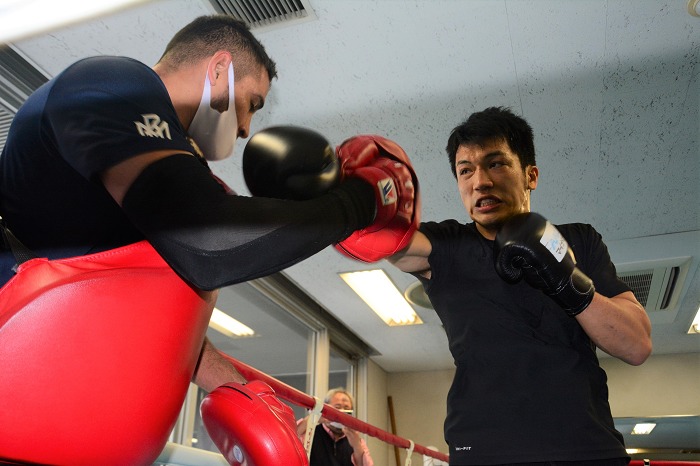 In this respect, the fact that Murata has just recently been promoted the ''super'' champion status is important as Murata said, ''The IBF makes it a rule to allow a title unification bout only with the highest-ranked champion of the other sanctioning body (or bodies). I take it the WBA assisted me in my having a big fight.''
While Murata has not fought for more than a year, he has been engaged in a total of about 100 rounds of sparring during that time at the gym by inviting a sparring partner (s) from abroad last year.
''Since I have sparring sessions three times a week, I have to keep myself in good condition, which cannot be achieved no matter how much you hit a heavy bag and a mitt. Practical training is the best. The bottom line is not to lose in my coming fight, I hope I am in luck.''
Asked about his turning 35, Murata simply said while wearing a smile, ''Since I am an athlete, I may be concerned about my age a little more than ordinary people.''