World Boxing Association ''super'' and International Boxing Federation bantamweight champion Naoya ''Monster'' Inoue responded questions from mass media through his Ohashi Boxing Gym on Apr. 6, the day Inoue won the World Boxing Council light flyweight title seven years ago by stopping Adrian Hernandez of Mexico.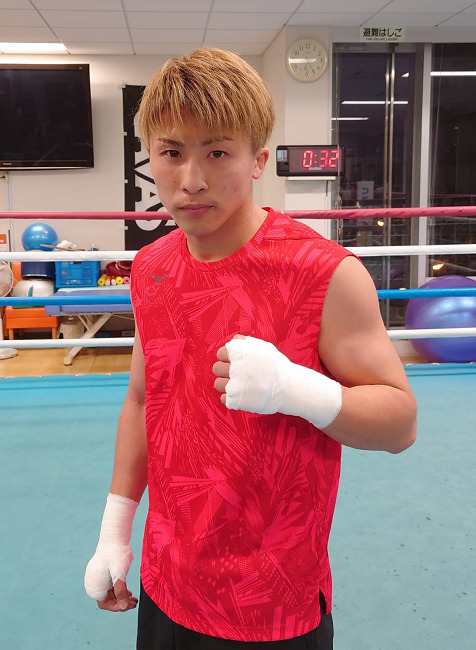 Commenting on the capture of the world title, his first world title, Inoue said, ''I don't think it was such a long time ago. True physically it takes a little bit longer time to get rid of my fatigue (after a fight and training). But spiritually, it is all the same. Rather, I can see things from a wider perspective.''
Asked about his turning 28 on Apr. 10, which is the age Ohashi gym head Hideyuki Ohashi retired, Inoue replied, ''I don't feel anything special about it. But my boxing career enters the latter half. That's for sure. I will have to take care more about my physical healing.''
Inoue said he wants to fight three fights by the time he turns 29 next year. In this connection, it is informally decided that Inoue will take on IBF's top-ranked Michael Dasmarinas of the Philippines on June 19 in Las Vegas in the U.S. state of Nevada, and he made his impression of Dasmarinas (a southpaw) as follows:
''I know his boxing style and have a rough idea of his fighting style. I now am enjoying sparring with southpaw partners. But I don't remember when he came to the gym as a sparring partner before.
The fight with Dasmarinas is likely to be held by allowing customers, not behind closed doors. Inoue said, ''My feeling is I at long last will be able to fight before spectators. That way, I can fight in a more comfortable atmosphere.
Inoue added while an official announcement of the fight has not been made yet, he has been training smoothly toward June 19 and has been sparring with southpaws.
The undefeated Inoue has 20 wins, 17 by KO, while the 28-year-old Dasmarinas has 30 wins, including 20 KOs, against two losses and a draw. Photo by Ohashi Boxing Gym