World champ Ioka side asks JPBA to seek JBC's complete refurbishment
May 31, 2021 15:09 pm
Ambition GYM, to which World Boxing Organization super flyweight champion Kazuto Ioka belongs, submitted a written report as of May 28 to the Japan Pro Boxing Associations that the JPBA should ask the Japan Boxing Commission to refurbish its present system from the ground up, the gym said on May 31.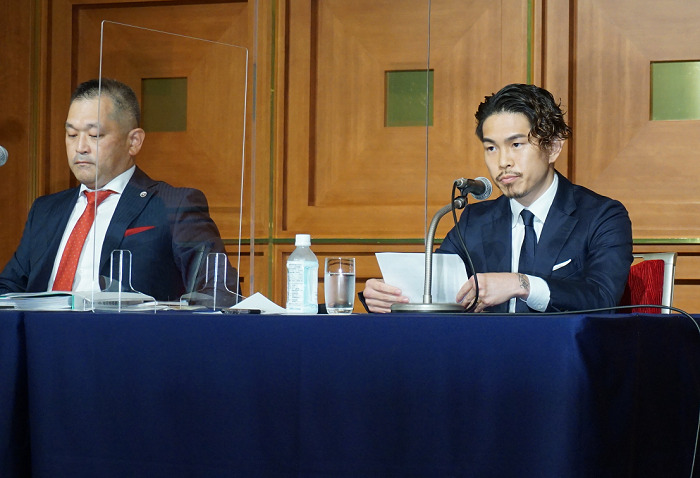 Ioka took a bashing due to the media report in April on his alleged use of cannabis-like substances in his title defense against Kosei Tanaka of SOUL BOX Hatanaka Boxing Gym on Dec. 31 last year, in which Ioka stopped Tanaka in the eighth round to retain the title.
But through investigations by an ethical committee composed by a third party showed the JBC's ''slipshod'' doping examinations were responsible for causing a lot of confusions and concluded Ioka has nothing to do with doping.
The Ambition GYM side is of the view that the JBC's stance might have affected Japan's other top boxers like Naoya''Monster'' Inoue of Ohashi Boxing Gym and London Olympics gold medalist-turned world champion Ryota Murata of Teiken Boxing Gym, urging the current JBC's top officials to retire.
An Ambition GYM official said, ''It is impossible for boxers to have matches without feeling misgivings under the present JBC leadership.''
According to the written report, the JBC, which had promised to offer apology and restore Ioka's honor, has not yet done anything in this respect.
The report called for the retirement en masse of the current top JBC officials while admitting their responsibility (for causing the confusion); clarification of the leakage of personal information (on Ioka) to the media; overhaul of the present doping standards so that they can be compliant with the international criteria; and a sincere apology both to Ioka and Tanaka so as to restore their impaired reputation.